PARENTS ORGANIZATIONS: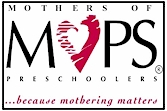 M.O.P.S. - Mothers of Preschoolers, 931 Love Point Road, Stevensville, MD 21666 - 410-304-2764

Kent Island MOPS, Mothers of Preschoolers, is for mothers with children from birth thru kindergarten. We meet at Safe Harbor Presbyterian Church on the second Thursday of each month September - May. Our Thursday meetings are from 6:30-9pm and childcare is available at every meeting. In addition, we schedule one kids play day and one mom's night out each month. While many organizations focus on making a better world for our children, at MOPS, we focus on making better children for our world. How? By meeting the needs of their mothers because when we impact a mom, we impact a child and ultimately, impact the world. Better moms make a better world. For more information, please contact Corbie Haas at 410-304-2764.

---


The Chesapeake Bay Mom's Club, Email: cheseapeakemomsclub@gmail.com

We offer a fun and supportive network for stay at home moms in Queen Anne's County. Our moms host monthly playgroups for various ages, educational seminars, field trips, mom's night out, family events, park play dates, support and volunteer in many local charities and so much more. The Chesapeake Mom's Club is a great way for families in Queen Anne's County to get to know each other and support our community.

---

Our Kids Chesapeake - (703) 473-8696
A free activities & resource guide for families in Annapolis, Baltimore and surrounding areas. We've been around since 1999.


This camp is lead by Professional Pitcher Cory Willey and will incorporate fielding, hitting, and pitching fundamentals as well as a professional conditionng program. The camp is open to ages 7 and up who love baseball and want to excell in baseball.

Location: Kent Island High School
Camp is $200 per child
Please call (443) 880-8998 or Email: cwill3@hotmail.com
or www.summerbaseballacademy.com
The Chesapeake Bay Piranhas Football & Cheerleading League is an organization dedicated to teaching sportsmanship and the fundamentals of tackle football and cheerleading to children of the Eastern Shore of Maryland. The CBPF&C League is a member of the Anne Arundel County Youth Football and Anne Arundel County Youth Cheerleading Associations.

Chesapeake Bay Wrestling is now accepting registrations for the 2012-2013 season. Registration period is through October 31st. Late registrations will be accepted through November 17th, but will incur an additional fee.

Boys and girls, ages 4 to 15, are encouraged to sign up and participate in the world's oldest sport. The season begins in November and runs through February. The cost is $135 and includes three practices a week and weekend competition in the Anne Arundel Wrestling League.

Two Question & Answer meetings are scheduled at the Kent Island public library. The dates are Monday, September 17th and Wednesday, October 17th. Both are 7 - 8 PM.

Please register online at www.cb-piranhas.com and direct any questions to Kim_Couch@yahoo.com.
The Kent Island Youth Baseball & Softball Club (KIYBSC) is a recognized non-profit organization in the State of Maryland, founded to provide youth athletes on Kent Island and in the surrounding community a safe, educational, and recreational outlet in sports. We have received our federal 501(c)(3) non-profit, tax-deductible status. Our Club was established to further the development ofyouth baseball and softball while promoting physical fitness, athletic skill, leadership, and good sportsmanship within our community.

Kent Island Select Baseball is dedicated to giving your child the best baseball experience and baseball education possible. This is a travel team. All players get full uniforms and the opportunity to participate in out-of-state and in-state tournaments.

A special kids fan club for Navy Sports created by the Naval Academy Athletic Association! Kids who join become "Mighty Mids" and get all kinds of benefits that non-members do not receive. Applicants must be kids 12 and under - Membership is just $20 (membership is valued over $80!). Benefits include: Free Navy Football, Basketball, and Men's Lacross Tickets to select games, Free Olympic Sport admission (10+ Sports), Membership T-Shirt & ID Card, and a Special Membership Gift!

CAMPING & SCOUTING:
Kent Island Boy Scout Troop 278 - 800 Romancoke Road, Stevensville, MD 21666

Our Troop is chartered by American Legion Post 278, located at 800 Romancoke Road (Route 8) in Stevensville, Maryland. We serve age 11 through 17 boys from the Stevensville / Kent Island area. Our weekly meetings are on Monday nights from 7:00 to 8:30.

---

Cub Scout Pack 495 - Kent Island Methodist Church, Cox Neck Rd., Chester MD 21619

The mission of Pack 495 is that of the Boy Scouts of America to prepare young people to make ethical and moral choices over their lifetimes by instilling in them the values of Scout Oath and Law.


---

Kent Island Cub Scout Pack 496 - 2525 Romancoke Road, Stevensville, MD 21666

Our pack is very active and comprised of approximately 50 boys in approximately 10 dens. We are proud to say that this is our pack's 28th year! Our monthly pack meetings are normally held on the 4th Tuesday of the month (September through May) at the Elks Lodge #2576 located at 2525 Romancoke Road (Route 8) in Stevensville, MD.

---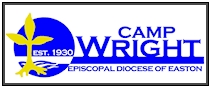 Camp Wright - 400 Camp Wright Lane, Stevensville, MD 21666 - (410) 643-4171

Day Camp Programs run weekly from June 25 to Aug. 10th. Programs for camper who have completed K-6th grade. Middle School Adventure Programs for completed 6-8th grades.
Resident Camps: 3-7 day programs for 7 to 14 year olds.
Facility is available for rental by church, school, scout and community groups from May 1 to Nov. 1. Team building, nature and paddling programs available. Camp is Accredited by American Camp Association. Owned and operated by Episcopal Diocese of Easton.

---

Queen Anne's County Parks and Recreation - 1945 4-H Park Road, P.O. Box 37, Centreville, MD 21617 - (410) 758-0835

A wide variety of camps including: Volleyball, Tennis, Golf, Soccer, Summer Tots, Fishing, Theater, Cheer and Dance, Lacrosse, Zoo, Princess, Summer Recreation, Wetland Spring Break, and Multi-Sports Camps. Many age groups!

---

Shore Shot Lacrosse Camp - Washington College, Chestertown
Email: lkvalentine@smcm.edu
Lisa Valentine and Julika Blankenship are excited to bring Shore Shot Lacrosse Camp back to Chestertown, MD for our 6th straight year! Join us for a fun instructional lacrosse camp located on the beautiful campus of Washington College. Shore Shot Lacrosse Camp is the ultimate overnight camp experience! Campers will participate in seven instructional sessions while residing in campus suites and eating in the dining hall. Players choosing to commute will participate in seven instructional sessions and eat both lunch and dinner on campus. Both overnight campers and commuters will have the opportunity to participate in recreational activities including swimming and a trip to Rita's!

Shore Shot Lacrosse Camp is open to girls entering grades 2 – 8 (beginners welcome)! Instructional sessions will reinforce fundamentals, perfect positional skills, and introduce team concepts to help players improve their game. Campers will also compete in scrimmages with other players while receiving instruction from college coaches and players.

When: August 1 - 3, 2014
Who: Girls entering grades 2 - 8
Price: Day Camp - $325 and Overnight Camp - $425
To register: www.shoreshotlax.com or Email Coach Valentine at lkvalentine@smcm.edu

ACADEMICS, SCIENCE & RELIGIOUS:

Chesapeake Bay Environmental Center - 600 Discovery Lane, Grasonville, MD. 21638 - (410) 827-6694
Summer Day Camp from June 18-22 and June 25-29.
CREEPY CRAWLERS - Educational program for ages 2-5 Mon or Tues 10:00- 11:00AM

---

Christ Episcopal Church Day School - PO Box 141, Stevensville, MD 21666 - (410) 643-8248
Email: cecds@verizon.net

CECDS is Kent Island's original preschool located at 830 Romancoke Road, Route 8 South. We have openings for 3 and 4 year olds and offer tuition assistance. Please visit our website at www.cecds.org for more information.

---

My Kids' Tutor Educational Services - 203 Romancoke Rd Suite 566, Stevensville, MD 21666 - (410) 643-1431
Orton Gillingham instruction - the prescription for dyslexia, Speech, dysgraphia, autism spectrum.

We offer regular educational services as well - ISEE and SAT prep. We provide college application assistance. We support home schooling families. We consult at Parent/Teacher conferences / Partner with the teachers and schools.
---

Shine Like Stars Preschool - Diane Ryan-Director - 121 E. Main Street, Stevensville, MD 21666 - (410) 643-2486
Located in Downtown Stevensville at the county owned building 'Historic Christ Church'. Classes available for children 2 - 5 - years-olds

---

The Art Studio - 1623 Postal Rd, Chester, MD 21619 - (443) 454-6111
Art classes, birthday parties, walk-in fun. Tutoring available. Open seven days a week.

---

Wye Bible Church - 115 Narnia Drive, Grasonville, MD 21638 - (410) 827-6650
Email: wyebible@verizon.com

The children's ministries we have going at Wye Bible Church are:
Sunday School for children is of all ages is offered every Sunday morning at 9am.
Children's Church which meets at 10:30 Sunday Mornings.
Little Lamb Preschool meeting weekdays (registration require through Bonnie Reamy 410/827-6022)
Awana meets Wednesday evenings 6:30-8pm, during the school year. For ages 4 years-5th grade.
Middle School Bible Study meets on Tuesdays at 6:30pm.
High School Bible Study meets on Tuesdays at 7:30pm.
Spanish Class (requires registration through Little Lamb office, 410-827-6022)

---

Abrakadoodle - 222-B Shopping Center Road, Stevensville, MD 21666 - (301)-464-3007
Email: LCox@abrakadoodle.com
Mailing address is Abrakadoodle - 12423 Stretton Lane, Bowie, MD 20715

Abrakadoodle, remarkable art education for children, was founded by educators in 2002 and has provided innovative programs to tens of thousands of children.


KIDS CLOTHES
Babies In Bloom Consignment, 623 Railroad Avenue, Centreville, MD 21617 - (410) 758-8702
Voted "Best Consignment Store on the Eastern Shore". Our store blossoms with 500-1000 new items on the sales floor everyday. From designer purses, adorable children's outfits to the perfect accessory for your home, you'll find like new merchandise at bargain prices.

---

Bellies, Babies, and Beyond, 8 Chester Plaza A (behind the Chester McDonald's), Chester, MD 21619 - (410) 604-3132
Email: belliesbabiesandbeyondbiz@yahoo.com
Maternity, Baby and Children's clothing-toys-more!! Consignment & Resale Items

---

Carter's, 422 Outlet Center Dr, Queenstown, MD 21658 - (410) 827-4341
Children & Infants Clothing at Queenstown Outlets.

---

Gymboree Outlet, 215 Outlet Center Dr, Queenstown, MD 21658 - (410) 827-0124
Children & Infants Clothing at Queenstown Outlets.


DANCE INSTRUCTION:
Rohanna Dance Productions, 1572 Whitehall Road, Annapolis, MD 21409 - (410) 349-3100
Email: dance@rohannadance.com
We offer instruction in recreational and competitive dance styles for children of all ages and adults. Now offering Birthday and Special Event parties for individuals or scout troops.

---

Step 1 Dance 2 Academy, 1557 Postal Road, P.O. box 404, Chester, MD 21619 - (443) 758-3249
Email: Jgallew@step1dance2.com
Dance classes for all ages, a fun-invigorating dance atmosphere, specializing in several dance styles. All instructors have educated dance degrees. We are passionate about all things dance at S1D2!

---

Studio 180 Dance, 131 Gibralter Avenue, Annapolis, MD 21401 - (410) 268-5299
Email: info@studio180dance.com
Studio 180 Dance is starting the New Year with a new semester of classes for all ages, 2-adult. To view our schedule, please visit us at www.studio180dance.com. The Winter/Spring 2009 schedule is posted under classes, spring schedule. Register today to get ready for our recital in June!

---

Zumbatomic - Zumba for KIDS!, 204 Duke Street, Stevensville, MD 21666 - 267-273-6204
Email: Holeary1234@gmail.com
Zumbatomic is a rockin', high- energy fitness party designed exclusively for kids (ages 4-12). Zumbatomic is great for private parties, birthday entertainment, fund raisers, and team building!



MUSIC INSTRUCTION
Guitar Class for KIDS!, Dance Connection, 204 Duke Street, Stevensville, MD 21666 - 267-273-6204
Email: Holeary1234@gmail.com
Guitar instruction designed by a local music teacher with great incentive programs to motivate your child to learn! Programs include "Guitar Olymics" and "Guitar Ninja"!

---

Kindermusik with Miss Becca, Rebecca Bryson, 301 South Liberty Street, Located at ST.Paul Episcopal Church, Centreville, MD 21617 - 443-262-5777
Email: getmusical@yahoo.com
Kindermusik International is the world's leading provider of music and movement programs for young children ages newborn-7. Music is the best vehicle for early childhood learning. When young children are consistently engaged by music, they benefit at many levels: reading, quantitative, social, physical and creative. For more information and class schedule please call 443-262-5777



STUFFED ANIMALS AND TOYS
Discovery Toys, Barbara Thomas - Independent Educational Consultant - (410) 643-6372
High quality educational toys and products for over 30 years. Learn through play, toys for infants through elementary school aged children designed to promote learning and development. Home parties and fundraising programs available.

---

Fuzzy's Bear Factory & Gifts, 7A Goldsborough St, Easton, MD 21601 - 410-820-9175
Email: fuzzys@goeaston.net
We Sell WEBKINZ. All the New ones have Arrived! Build your own custom animal to be stuffed, dressed and carried home in a box with their own birth certificate. We specialiaze in childrens birthday partys and field trips for daycares and Mom/play groups. Please call and I can customize a package for any group. We also sell toys, crafts, children's books and much more. Gift Certificates Available.


KIDS PARTIES
The Edge Training Academy, Chesapeake Business Park, 220 Log Canoe Circle, Suite A, Stevensville MD 21666 - 443-249-3133.
Email: info@theedgetrainingacademy.com
"Where passion meets Performance". Geared towards extracting every athlete's potential from within. Focused on the TOTAL ATHLETE, regardless of age or skill set! We are determined to give THE EDGE needed to be recognized. Whether you dreams are to be generally fit, or to be the best at your sport of choice, understand that we are here to help you perform at your best. Brought to you with a great collection of coaching experience, our coaches are dedicated to the success of the Academy's attendees. From 2 through adult, we have a home for the competitor in you. Check out all of our services offered at www.TheEdgeTrainingAcademy.com



---

Busy Bodies Bay Area Children's gym, 218-G Log Canoe Circle, Stevensville, MD 21666 - (410) 604-3711
Email: busybodiesgym@verizon.net
One of a kind educational fitness center designed just for young children, 12 months through 9 years of age. Offering variety of developmentally appropriate classes which include music, movement, games, and more!

---

Chick-fil-A Kent Island, 1845 Main St, Chester, MD 21619 - (410) 643-6907
Email: marketing@cfakentisland.com
Chick-fil-A / Every Tuesday is Family Night from 5pm - 8pm. Free Entertainment!

---

The Dance Connection, 204 Duke Street, P.O. Box 250, Stevensville, MD 21666 - (410) 643-8346
Email: MissMeg@kentislanddance.com
Building strong bodies with dance by improving posture, strength, coordination and control. All 3 studios have spring floors to protect children's bodies and joints. No concrete subfloors!