Spring is springing - Have you checked your car?:
You do not want your car to break down due to not being prepared for the warm weather. Chesapeake Auto in Centreville is offering a free Spring Inspection of your vehicle to make sure that you have enough coolant, tire pressure is good, tires are safe, brakes are good, wiper check, battery is charged, and that all fluid levels are where they should be. Mention that you saw this on Kent Island Online and this will be a free service! Chesapeake Auto is located at 130 Comet Drive in nearby Centreville - Right behind Queenstown Bank on MD 213. Chesapeake Auto - Big Town Service, Small Town Pride. Call 410-758-1585. Visit online at: http://www.chesautorepair.com


Dwayne Adkins Daughter Fund:
April 19, 2014

Here is the link to the "Dwayne Adkins Daughter Fund" GoFundMe page. Dwayne has an aggressive form of bone cancer that has spread throughout his body and is terminal. This is a fundraiser to help his High School daughter, Dwayne's only family. Dwayne is a kind person who would give the shirt off his back to help others. It's time that we, as a community, step up to help his family in their time of need. Please "share" this with your friends and help if you can. There will also be a fundraiser / celebration of Dwayne's life at Big Bats Cafe in Stevensville on Saturday April 19th. This is still in the works.... http://www.gofundme.com/896cqs


YARD SALE!:
April 19th, 2014

YARD SALE! Saturday April 19th. 712 Reynolds Drive, Cloverfields, Kent Island.


Annual Community Easter Egg Hunt & Spring Cookout:
April 26, 2014

My family and I would like to extend an open invitation for the entire community to attend our Annual Easter Egg Hunt.

Over 3000 Dozen eggs this year Will be hidden around our Property with lots of prizes for all age groups. Kids of all ages should come as this is a family event. There will be various fun carnival games and two moon bounces. A special Magic Show this year by Miss Dee the Clown. The Easter Bunny will be making a special appearance. Free professional Photographs by Blissful Living Photography.

Saturday April 26, 2014
2:00 p.m.
104 Thompson Rd., Chester, MD
(443) 249-3936 for directions

We suggest that the kids should dress for the weather as the grass might be wet. In case of rain the egg hunt will be held the very next day on Sunday April 27, 2014 same time & same place. The egg hunt is being held after Easter so everyone could be with their families for the actual Easter holiday.
There is no RSVP required for the egg hunt, but if it looks like it might be raining everyone should call us to confirm the event is still happening. We are asking that anyone who is staying for the cookout must bring a covered dish of their choice. We are supplying all of the meats & drinks for the cook out.

Once again we will be having our adult scavenger hunt with prizes for first & second place, & this is for adults only. It was a really big hit last year.
We would like to extend our sincere wishes that everyone feel welcome to attend!
Kevin G. Philpot & Family


Yard Sale:
April 26, 2014

Annual Greenwood Community Yard Sale, Sat April 26th, 8am-12pm

Plants for the Pets:
May 3, 2014

5th annual Plant Sale to benefit Chesapeake Cats & Dogs animal rescue. Sat. May 3, 2014 from 9am-2pm at CCAD Adoption Center, 300A Island Professional Park, Stevensville (across from Western Auto). Annuals, perennials, vegetable plants, herbs, hanging baskets, gift baskets, planters, and much, much more! ALL proceeds help support the rescued animals in CCAD's care. For more information visit us on Facebook or call: 410-643-9955. Rain date: Sun. 5/4.


April Children's & Teen Events:
Multiple Dates, 2014

Kent Island Branch of the Queen Anne's County Free Library
April Children's & Teen Events at Kent Island Branch of the Queen Anne's County Free Library 200 Library Circle, Stevensville, MD 21666 (410) 643-8161
www.quan.lib.md.us
All library events are free of charge. Registration is required only where noted.

Super Smile Story Time For ages 2-6, Thursday, April 3 at 10:30 a.m.
Learn how you can have a superhero smile! Stories and songs led by Judith Gaston from the Office of Oral Health. Dental goodie bags will be available.

Kids in the Kitchen
Friday, April 4--see times below For ages 3-15 (see classes below)
Tara Fontz, a Pampered Chef consultant, promotes healthy eating and shows children how easy it is to cook for themselves. Eat what you make! Limit 15 per session. Please call to register.
Ages 3-6 (9:30-10:30)—Fun-Shaped Sandwiches and Fruits
Ages 7-10 (11:00-12:00)—Omelets and Smoothies
Ages 11-15 (12:30-1:30)—Zucchini Linguini Marina and Cinnamon Fruit Salsa

Read to Rover For Kdg-5th grade:
Tuesdays, April 8 and 22 from 4:30-5:30 p.m.
Thursday, April 10 from 4:00-5:00 p.m.
Saturday, April 12 from 10:00-11:00 a.m.
Read to a dog from Pets on Wheels to develop reading skills and confidence. Please call to register.

Story Time For ages 2-5 with adult:
Thursdays, April 10, 17, and 24 at 10:30 a.m.
Read, sing, play, talk, and write about a different theme each week. Stories, songs, and rhymes followed by a craft or early learning activity.

Mother Goose on the Loose 2.0 For 3 months-36 months with adult:
Fridays, April 11 and 25 at 9:45 and 11:00 a.m.
Nursery rhymes, songs, movement, puppets, and story followed by playtime. The new Mother Goose on the Loose app complements one or two of our 30+ rhymes and songs.

Wiggle Giggle Story Time For babies through age 5 with adult:
Wednesday, April 16 at 10:30 a.m.
A high-energy story time filled with movement and music for children of varying developmental abilities. Play time follows the stories. Staff from QAC Infants & Toddlers program will be in attendance and are available to answer questions about early childhood development and intervention services.

Milkshake Duo in Concert
Monday, April 21 at 2:30 p.m For ages 2-10
Get ready to sing and dance! Children interact during each song and learn about rhythm, tempo, and beat. Made possible by a Young Audiences of Maryland Rural Access grant.

Teen Writers For 6th-12th grade:
Monday, April 21 at 6:00 p.m.
Creative writing workshop featuring your choice of poetry, short fiction, and creative non-fiction.

Art at Noon For ages 3 through adults:
Every Saturday from 12:00-2:00 p.m. -- Make art using recycled materials. Supplies provided.


Kent Island Beach Cleanups (KIBCU) 2014 Season:
Multiple Dates, 2014

Kent Island Beach Cleanups (KIBCU) is gearing up for our 2014 cleanup season! Our first cleanup is scheduled for Saturday, March 29th at Terrapin Beach Park at 8:45 am. All ages are welcome! Please meet us in the parking lot at 8:45 am and we'll walk to the beach at 9:00 am.

What to bring: gloves, a few trash bags, and if you have them, garden clippers and trash pickers. Also - Bring your friends, family and other like-minded volunteers!

Terrapin Nature Beach Park - 191 Log Canoe Circle, Stevensville, MD 21666

Directions: Take Exit for Rt. 8 North (Stevensville) from Rt. 50. Make your first left onto Skipjack Parkway. Turn left onto Log Canoe Circle. Entrance to Terrapin Beach Park will be on your left.

Please follow the link below to RSVP to our event, and do not forget to "LIKE" and "SHARE" our Facebook page if you support a cleaner, healthier Chesapeake Bay and Kent Island!
www.facebook.com/events/1432508950313719/
2014 Cleanup Schedule:

March: 3/29, Terrapin Beach Park
April: 4/19, Terrapin Beach Park
May: 5/10, Terrapin Beach Park and 5/17, Kent Narrows
June: 6/14, Terrapin Beach Park
July: 7/12, Kent Narrows
August: 8/2, Terrapin Beach Park
September: 9/13, Kent Narrows and 9/20, Terrapin Beach Park (The Ocean Conservancy's, International Coastal Cleanup)
October: 10/11, Terrapin Beach Park

**These dates are subject to change and/or cancellation in the event of inclement weather or other adverse events. We will make sure we provide ample time prior to the cleanup to notify you if there is a cancellation or change to the time/date.**


Living With Alzheimer's Series:
Multiple Dates in Spring 2014

Alzheimer's Association is sponsoring the "Living With Alzheimer's" series this spring at Heartfields in Easton. This is an 8-week series for caregivers that provides comprehensive information about dementia. Come to one date or all!

Early Stage Dementia Education: Mondays--March 31st, April 7th and 14th, 5-6:30pm
Mid Stage Dementia Education: Mondays—May 5th, May 12th and May 19th, 5-6:30pm
Late Stage Dementia Education: Mondays—June 2nd & June 9th, 5-6:30pm

~~~Refreshments provided by Heartfields~~~
Please pass this on to anyone caring for a loved one with dementia. Here's the online link: http://events.r20.constantcontact.com/register/event?oeidk=a07e8k6sadl4737e339&llr=cvx7upcab


Craft / Vendor Bazaar:
April 5, 2014

Craft / vendor bazaar looking for vendors. $20.00 per table - Call Tammy at 410-924-1290 or Email tammylee1974.3@gmail.com.
date April 5th 2014 from 1-5
Location: Queenstown Volunteer Fire Department EMS - 7110 main street Queenstown Md. 21658


Free concert:
April 15, 2014

Harmony on the Bay, with members in Delaware, Queen Anne, Wicomico Talbot and Caroline Counties, invites the community to see and hear female barbershop singers at the Goodwill Volunteer Fire Department at 212 Broadway, Centreville, MD on April 15 at 7:00 pm. This special free "Friends and Family" concert includes a variety of entertaining songs and light refreshments. At the end of April, Harmony on the Bay will perform at the Sweet Adelines International Regional conference in Ocean City. Please join us at Friends and Family night, which is the final dress rehearsal prior to the regional conference.

For information, contact Gladys at 443-996-7800


HARRIS MARINE GROUP CELEBRATES 10TH ANNIVERSARY:
Posted Winter, 2013

Robin Harris is proud to announce her tenth anniversary as a premier marine finance services provider to dealers in the Mid-Atlantic states. The Harris Group was formed initially to provide modest sized boat dealers with a highly experienced and effective finance outsource facility. Harris then branched out to include direct public financing, including brokerage and private sales as well as a refinancing resource for all of her existing and future clients. Harris Tag & Title is an important part of the Harris Group and is a licensed Maryland MVA Tag and Title Service

To mark the 10th Anniversary additional experienced staff have been added and Harris has expanding her territory to include the entire East Coast and will continue to work with select dealers as their finance department and deal with select brokers and with the general boating public. Harris, a long time member of the National Marine Bankers Association, the American Vessel Documentation Association and, more recently, an MRAA Partner Member, provides a comprehensive menu of financing and associated services such as lien perfection, state titling, USCG documentation, marine insurance and buyer's brokers expertise and skills.

The Harris Marine Group consists of Harris Marine Financing, Inc including T/A Harris Tag and Title and Harris Marine Insurance, LLC and their associated operations who, together, provide complete marine finance and licensing services in furtherance of marine dealer operations and of the marine industry as a whole. Robin Harris is an Elected Vice President of the Marine Trades Association of Maryland for the Eastern Shore and, through her MTAM Partnership, supports boaters, boater programs and dealers throughout the County.


Kent Island Farmers Market:
Thursdays, 2014

Kent Island Farmers Market - Every Thursday from 3:30 PM - 6:30 PM at Christ Church, 830 Romancoke Rd, Stevensville.

We are a producer only market featuring raw milk artisan cheeses, yogurt made with local Maple and honey, sustainable wild caught seafood, local wheat artisan breads, grass fed beef, local heirloom fruits & vegetables and produced by farmers from the Chesapeake Bay region.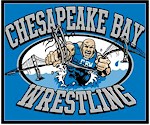 Chesapeake Bay Wrestling is now accepting registrations for the 2013-2014 season. Registration period is through October 31st. Late registrations will be accepted through November 17th, but will incur an additional fee.

Boys and girls, ages 4 to 15, are encouraged to sign up and participate in the world's oldest sport. The season begins in November and runs through February. The cost is $135 and includes three practices a week and weekend competition in the Anne Arundel Wrestling League.

Two Question & Answer meetings are scheduled at the Kent Island public library. The dates are Monday, September 17th and Wednesday, October 17th. Both are 7 - 8 PM.


Taylor's Fresh Organics Delivers:
Spring / Summer 2014

Our local family farm is dedicated to providing healthy, organic, real vegetables and fruits for your family - while building a sustainable future together with our community. We are a certified organic fifth generation Eastern Shore farm. Get 20 weeks of locally grown produce, starting mid-May at $25 a week full share or $13.75 a week half share.
Call Madelin Berger at 443-515-0323 for farm-fresh, locally grown produce delivered every week, all season long and visit us online at: www.taylorsfreshorganics.com


1st Alert CPR Training:
Ongoing in 2014

1st Alert CPR Training located near Easton, MD We are career firemen/EMT's that know the importance of good training. As American Heart Association instructors we believe that everyone can benefit from CPR and first aid training. 2-year certifications and we can come to you or classes in the Preston area. Call Jay 443-496-2464 or Email 1stalertcpr@comcast.net for more information.

Tuesday Evenings - Harmony On The Bay:
Tuesday Evenings in 2014

Harmony on the Bay is a Sweet Adeline Chorus. New members are welcome to learn and sing popular tunes in four-part harmony. Join us on Tuesday evenings at 7:15pm, Centreville United Methodist Church in Centreville, 608 Church Hill Road (Rt. 213) For more information call Claudia 410-924-0013 or Joanne 410-763-7920.


The Vipers have arrived on the Eastern Shore!!:
Upcoming 2014 Season

CBC/Island Elite All Stars are now Vipers Cheer & Dance!! Check out our Website for information on our Summer Camps, Tryout Dates, and Open Gym! http://www.viperallstars.com/index.php


RESET Program:
Ongoing in 2014

Our youth and young adults are being offered a drug and alcohol educational experience to change their behavior and attitudes. The RESET program is an alternative sentencing option for the judicial system. Parents may also enroll their teenagers without an arrest taking place allowing RESET as an early intervention.
RESET serves 14 to 24 year olds who have fallen victim to drug and alcohol use or are "at risk". The program serves as an alternative sentencing option or condition of probation by the Courts. RESET is an early intervention education program involving many agencies, volunteers, professionals and facilities. The program serves the upper shore counties.

The program is presented on three Friday nights and one Saturday night, utilizing the Queen Anne's County Sheriff's Office, Chester River Hospital, Queen Anne's Circuit Courthouse and the Queen Anne's County Detention Center. Classes begin promptly at 5:45 pm and end at 9:00 pm. The next classes begin May 20th and conclude on June 3rd.

The September class will begin in Kent County at the 911 Center and then utilize the normal locations for conclusion of the program.


Adult Home Bible Study:
Ongoing in 2014

Adult Home Bible Study forming soon on Kent Island. Call 443-249-3534 for more information. Thoroughly Christian (not a cult), just honest Bible Study for beginners through scholars alike. Come check out God's Word!


Chesapeake Voyagers, Inc. Seeks Board of Directors Members:
Ongoing in 2014

Chesapeake Voyagers, Inc. (CVI) seeks volunteers to serve on its Board of Directors. Board members must live in the mid-shore region and have an interest in mental health. Preference is given to applicants who are receiving or have received mental health services. The Board of Directors, composed of both consumers of mental health services and other residents of the region having a professional or personal interest in mental health, is responsible for the governance of the organization.

CVI, a non-profit organization (501 (c)(3) pending), advocates for and supports consumers of mental health services in the mid-shore region. It provides peer support through formal programs and informal group and individual interaction at its wellness and recovery centers in the mid-shore region.
To apply for appointment to the Board of Directors, please send a letter of interest and a resume or bio to Sheila Tolliver, President, Chesapeake Voyagers, Inc., 342-C North Aurora Street, Easton, MD 21601 by June 6, 2010 (or email to sheilatolliver@gmail.com).


Queen Anne's County RESET Program:
Ongoing in 2014

Queen Anne's County RESET Program offers parents an opportunity to enroll their children who are "at risk" of becoming involved or who are involved with alcohol and minor drug use. The RESET Program mission is to change attitudes and behaviors through education. RESET serves parents, Courts, Juvenile Services, Teen Court, Board of Education, Health Department and the State's Attorney's Office in providing an intervention education for those who have been found/suspected of being involved in drug and alcohol related incidents. RESET conducts four classes (3 Friday nights and one Saturday night) providing education of short term and long term effects involving alcohol, marijuana, cocaine, heroin, ecstasy and prescription medication as well as informing the students how these drugs effect the family and the community. A visit to the Chester River Hospital educates our students learn what occurrs from accident scene to shock trauma and how drugs and alcohol may interfere with treatment. A visit to the Circuit Courtroom allows our students to learn the laws and penalties involving drugs and alcohol from State's Attorney Lance Richardson and Agent Broughton from Parole and Probation. Guest speakers also share personal experiences to provide our students with "real life" experiences from community members. A tour of the Queen Anne's County Detention Center allows our students to understand how their lifes will change and hear the details of prison life from the inmates. RESET involves homework and 100% involvement by the student. Student fee: $130. Classes are from 5:45 pm until 9:00 pm. For more information: Terry Ober 443-995-5367. Classes are conducted quarterly or as needed.


Discovery Toys are available through Barbara Thomas of Stevensville, MD:
Ongoing in 2014

Discovery Toys has offered quality educational toys and products for over 30 years, promoting learning through play. Play is the way children learn in their early years and all of the toys are designed to promote learning and development in infants through elementary school aged children. Host a party and earn free products or order online 24 hours a day at www.discoverytoyslink.com/barbthomas. Discovery Toys offers great fundraising programs, especially for businesses that need toys - daycare centers, nurseries, preschools etc. Contact Barbara for more details - barbthomas@atlanticbb.net. This is also a great opportunity to make additional income, earn money while promoting education and learning. Let me know if you would be interested in doing what I do!


Studio 180 Dance Classes:
Ongoing in 2014

Studio 180 Dance is starting the New Year with a new semester of classes for all ages, 2-adult. To view our schedule, please visit us at www.studio180dance.com. The Winter/Spring 2009 schedule is posted under classes, spring schedule. Register today to get ready for our recital in June!

Among our newest classes are:
Zumba, a latin rhythm dance exercise class for adults, Wednesdays 7-8pm and Saturday 10-11am
Pre HipHop ages 4-6, Saturday, 10-10:30am
Pre Lyrical ages 4-6, Saturday, 10:30-11am
Hip Hop 1a ages 7-11, Saturday 2-2:45pm
Modern 1a ages 7-11, Saturday 2:45-3:30pm

You may purchase a 10 class card for all classes except aerial for $180 or a 15 class card for $270. Aerial class cards are $375 for 15 classes.

For more information please visit our website at www.studio180dance.com or call us today at 410.268.5299.

Band Members Needed!
Ongoing in 2014

The Kent Island Community Band is currently looking for new members. We are looking for musicians who play trombone, euphonium, tuba and percussion, but all concert band instruments are welcomed. We rehearse on Tuesday evenings from 7pm to 8:30pm in the band room of the Stevensville Middle School, 610 Main Street, Stevensville, MD 21666. For more information, visit www.kicb.org or call Dee Dee Miller at 443-995-2297.


"Pride of the Bay Pirate Chorus:"
Ongoing in 2014


Under the direction of Tom Sterling, our local chorus includes members from all over the Eastern Shore and from other towns over the Bay Bridge.

The chorus meets every Wednesday night at 6:30 at the Cadby Theatre in the Humanities Building at Chesapeake College in Wye Mills, Maryland.

For more information please call Jack Walsh at (443) 262-9449


Sign Language Classes Offered
Ongoing in 2014

Kids Can Sign is offering sign language classes for children at the Xtreme Bounce Zone in Millersville. Classes are geared toward Babies (ages 1-24 months) and their caregivers as well as Toddlers (ages 2-4 years). Discover the many benefits of using American Sign Language (ASL) with children in a fun and relaxed environment. Signing provides pre-verbal children a way to communicate, helping to avoid frustration. It increases fine motor skills, verbal skills and literacy skills. Most of all, signing is a fun way to spend time with your child. Call today to find out more. 410-421-5843


"I Love Someone With Lymphoma" - Supporting Sarah Meyers:
Date: Ongoing in 2014

Please help local resident Sarah Meyers!
To donate directly please send to:
Sarah Meyers Fund
P.O. Box 224
Chester, MD 21619
Thanks to everyone in the community for helping out!
-Kent Island Online


CONFLICT HAPPENS:
Ongoing in 2014

Community Mediation Upper Shore can help with free, confidential mediation services in Queen Anne's, Kent and Cecil counties. Call 410-810-9188 or E-mail
cvcms@verizon.net
for more information.

"Ride Share to DC"
Ongoing in 2014

Anyone interested in sharing a ride to work from Kent Island to Washington, DC on a daily basis? Share gas and expenses and we can use the commuter two-man express lanes. I presently work in Anacostia, Bolling AFB, Washington, DC. If interested, please call 703-643-7073.