The Mariner's Concierge:
Summer 2017

Hey boaters - It's no fun when you run out of ice, food or beverages while your having fun right? Be sure to store the phone number for The Mariner's Concierge: 443-531-1661. They will keep your gathering going by delivering what you need right to your boat! They also do in-cabin cleaning, catering, pet care, and more! Boating Hospitality Services right here on Kent Island!


Tornado Recovery & Clean-up News from QAC Public Works::
Posted July 26, 2017

County Roads crews will be continuing storm debris removal this week on roadways in the tornado impact area including, Bay City, Northern Route 8 area, Harbor View, Thompson Creek Road and Marion Quimby Drive. In addition, the following temporary operating procedures will be available to citizens in the affected storm area:

Trees, Limbs, Brush, Yard Waste:

Residents and their Contractors may use the Batts Neck and Grasonville Convenience Centers (transfer stations) to dispose of yard waste storm debris. This includes downed trees, tree limbs, brush, stumps, and chipped yard waste. No fees or tickets will be charged for yard waste storm debris during the cleanup period.

Construction & Demolition Debris:

Residents only may deliver storm related construction & demolition debris for disposal at Batts Neck and Grasonville Transfer Stations. This includes lumber, shingles, glass, metal and other general storm damaged building materials with no volume restrictions. Residents must use their ticket books for disposal of these materials.

Hours of operation for both locations has been expanded for the remainder of this week as follows:

Batts Neck Transfer Station - Tuesday, July 25 thru Saturday, July 29 from 8am-4pm.
Grasonville Transfer Station - Tuesday, July 25 thru Saturday, July 29 from 8am-4pm.

Questions? please contact the Department of Public Works 410-758-0920 or visit us on Facebook at Queen Anne's County Public Works

Other disposal options include R.B. Baker & Sons, Inc. - Rubble Landfill, at 501 4-H Park Road, Queenstown, MD. R.B. Baker & Sons accepts both residential and commercial loads, Monday – Friday, 7am-3:30pm, Saturday 8am-12pm. Contact number is 410-827-8831.


Davy Dance Academy Grand Opening::
July 29, 2017

Join Davy Dance Academy - Kent Island - as they celebrate their Grand Opening in Stevensville! They will be offering: FREE classes - Plus Tour the facility, Meet their Faculty, refreshments and much more! This Saturday, July 29th from 10:00 am - 1:00 pm - Located next to Tangles Hair Studio - 222 Shopping Center Road in Stevensville.


Food Supplement Program (FSP) Benefits::
Posted July 26, 2017

Food Supplement Program (FSP) benefits help individuals and families buy food they need for good health. It is important to ensure that no Marylander goes without food. The power outages caused by the recent storm on July 24, 2017, affected residents of the Bay City / Stevensville areas of Kent Island.
Current FSP recipients affected by the storm should contact the Queen Anne's Local Department of Social Services no later than August 3, 2017, if the power outage resulted in a loss of food items call 410-758-8000.


Summer Send Off 5k and Jamboree::
August 26th, 2017

Don't forget to sign up for the Summer Send Off 5k and Jamboree. August 26th from 10am - 4pm at The Edge Arena in Stevensville!

Even if you don't like to run. Come on out and join us. There is so much fun to be had.

ALL PROCEEDS GO TO:
THE GIVING THE EDGE FOUNDATION (for local youth).

To Register Visit: www.TheEdgeTrainingacademy/runnin-events

(The run is "Summer" themed and all participants will receive a free t-shirt - feel free to walk, jog or run)


No more 911 call busy signals on the Midshore::
Posted July, 2017

911 Dispatchers on the Midshore are joining ranks to ensure that 911 callers do not get a busy signal; instead overflow calls will roll over to another trained dispatcher in a neighboring county to insure that all calls are answered by a professional.

"About 70 percent of 911 calls come in via cell phones," said Director Queen Anne's County Department of Emergency Services, Scott Haas. "Today, after six 911 cell phone lines are in use, the caller gets a busy signal. Our partnership with Kent, Caroline, Talbot and Dorchester Counties will eliminate that problem."

This will be particularly important when there are simultaneous emergencies. For example, if there is a car accident on Route 50 with multiple witnesses calling 911, while elsewhere in the county someone is experiencing heart attack symptoms and someone else is hurt in a farming accident.

All Midshore dispatchers are trained in life safety instructions such as guiding someone through the steps for CPR, controlling bleeding and even childbirth. "The message I really want to send to the public is that if you dial 911 and the call is answered by another county – do not hang up," said Haas. "We are working together and help is on the way."


Upcoming Summer Camps at Dance Connection:
July 2017

Broadway Jr Camp: August 7th - 18th from 12:00 - 2:00
Broadway Senior Camp: July 31st - August 4th from 9:00 - 4:00
Messy Arts & Crafts: August 7th - 11th from 9:00 - 11:00
Fun and Fitness Jungle Gym: August 14th - 18th from 9:00 - 11:00
Alice in Wonderland: July 31st - August 4th from 9:00 - 11:00
American Girl Doll: July 31st - August 4th from 12:00 - 2:00

Come join us for the fun!!!

204 Duke Street
Stevensville, MD 21666
410-643-8346 Office

Website: http://www.kentislanddance.com


2017 Firemen's Carnival:
July 23rd - July 29, 2017

2017 Firemen's Carnival - Kent Island Volunteer Fire Department is July 23rd - July 29 from 6PM-10PM at Kent Island High School.

Advance Tickets Available At: Queenstown and Shore United Banks (Kent Island and Chester Locations Only)
July 8th - July 22nd and at Kent Island Volunteer Fire Dept. on Select Dates (To Be Announced.)

Ride Tickets:
$16 advance
$23 on the grounds

$3 discount coupons will be available at local businesses starting July 23rd.


Local Artisians Needed:
Posted July 2017

I am looking for local Artisians for my shop in Chester Maryland. Please call Anthony at 410-253-8808 to learn more about this wonderful opportunity.


Queen Anne's County Fair:
August 7th - 12th, 2017

Deadline for Livestock Registration is July 15th. Late entries will NOT be accepted. NO EXCEPTIONS!
Live music, a rodeo, livestock, great food, games, dog show, vendors and craft vendors, and much more! Open daily 9:00am to 10:00pm.
Location in 4H Park in Centreville.


Fosters for Dogs Needed:
July 2017

Chesapeake Cats and Dogs is looking for people to foster dogs! The more fosters they have, the more lives they can save! Please click here to apply to be a foster: http://www.chesapeakecatsanddogs.org/volunteer/benefits-of-fostering/


Chrome City Ride to Feature Hundreds of Bikes and Classic Cars, Lunch from Famous Dave's:
July 30, 2017

The Benedictine School in Ridgley, Md., will welcome hot rods, classic cars and chrome laden motorcycles to its 16th Annual Chrome City Ride on Sunday, July, 30, 2017.

The annual car and motorcycle event at the Benedictine School in Ridgely, MD, draws nearly 1,000 people and raises much-needed funds each year for tuition assistance for children with developmental disabilities and autism, and supports opportunities for adults with disabilities to work and live in the community.

Hundreds of gleaming motorcycles, awesome street rods, and classic and custom cars from all over Maryland and Delaware will gather at designated registration locations in Seaford, Del., Easton, Laurel, Salisbury, and Annapolis, then cruise in convoys with police escorts to the Benedictine School campus. This year's event will be held from 9:30 a.m. to 2 p.m.

The ride will include the return of favorites "Rockin' Elvis" and Big Daddy P and DJ Chris, as well as motorcycle demonstrators who entertain the crowds. Law enforcement agencies participating include officers from Seaford, Del.; Salisbury; Md., and Maryland State Police; and other local law enforcement agencies.

The $25-per-rider registration fee provides each rider with an official Ride T-shirt, a delicious catered barbecue lunch from Famous Dave's, and entertainment (including a chance for prizes and trophies), and a day of fun showing off their chrome to an appreciative crowd. Spectators are also welcome, and their $25 registration fee also provides them with an official Ride T-shirt, lunch and a day of fun. Everyone goes home with something! The riders are expected to arrive on campus around 11:00 a.m.

For online registration and further information on the 2017 Chrome City Ride, visit benschool.org. You may also call the Benedictine Foundation at 410-634-2292 for information on times, rally point locations, registration, and more.


Sweet Frog Spirit Nights for KIBCU:
August - September 2017

Sweet Frog Kent Island Spirit Nights: 10% of the entire day's sales will come to Kent Island Beach Cleanups - KIBCU. Come say hello, learn about our cause, and get some FroYo!!

Thursday, August 24th
Thursday, September 14th


CBEC's Wet & Wild Auction Goes Caribbean!::
September 16th, 2017

Come dressed in your chic tropical wear and enjoy an evening with Caribbean flair at Chesapeake Bay Environmental Center's Wet & Wild Auction on Saturday, September 16 from 6 to 9 pm in their Education Building in Grasonville. Proceeds will help CBEC expand its youth and adult environmental education programs.

The evening includes cocktails and dinner catered by Bridges Restaurant. Orlando Phillips' island music, featuring his steel drums, will add to the Caribbean theme. Live and silent auction items, as usual, will be interesting and unique.

This year's raffle offers a chance to win a Royal Caribbean Cruise for two to the Bahamas or Caribbean. Raffle tickets are $50 each and only 200 will be sold. Winning ticket will be drawn at the Wet & Wild Auction, and winner need not be present.

The auction committee is requesting that community members and businesses support the event by becoming sponsors, donating auction items, and attending the event.

CBEC is a non-profit organization dedicated to promoting stewardship and sustainability through environmental education and habitat restoration. The center, located in Grasonville, offers four miles of hiking and kayaking trails, as well as a myriad of wildlife for nature lovers to explore and observe. CBEC receives no local, state or federal funding for its operating budget. For more information about CBEC or to become a member, visit bayrestoration.org

Tickets to the event and the raffle can be purchased at bayrestoration.org/wet-wild-auction. For more information about the event, email jwink@bayrestoration.org or call 410.827.6694.


Chance to win a great vacation and support mental health services in Queen Anne's County!:
October 21, 2017

Raffle tickets for a trip of a lifetime are now on sale! Winner will have the opportunity to pick from three exciting trips: wine tour of Napa Valley, sun and fun in Cabo San Lucas, or skiing in Canada. $100/chance and only 100 will be sold. The winner ticket will be drawn at Queen Anne County's Mental Health Committee's (QACMHC) Spurs & Spirits Barn Party fundraiser on October 21. Proceeds will support QACMHC's mission to support those members of our community who need assistance coping with mental illness by providing grants to local organization who provide mental health services.

For more information and to purchase raffle tickets or tickets to Spurs & Spirits Barn Party: www.qacmhc.org


Free Logs, both Hardwood and Pine:
July-August, 2017

Free Logs, both Hardwood and Pine!! Must take a Large Truck Load - Free Delivery! Also - Free Large Quanity of Wood Chips!! Must take Large Truck Load (20 Yards)!! Free Delivery - Call 410-827-5198 to be put on our list!!


Free Family Movie Nights in QAC Parks:
Through September 2017

Bring your blankets and lawn chairs to join QAC Recreation at various parks throughout the county for Family Movie Nights on a big screen. Movies are free to the public and start at dusk.
* Saturday, July 22, 2017 – Church Hill Park – Finding Dory
* Saturday, August 5, 2017 – Rt. 18 Park – Sing
* Saturday, September 2, 2017 – Love Point Park– Monster Trucks


QAC Mental Health Committee Accepting Grant Applications:
Due by September 15, 2017

The Queen Anne's County Mental Health Committee (QACMHC) is accepting applications for its 2017 grants. QACMHC grants provide gap-filling funds to non-profit organizations that provide services to Queen Anne's County citizens who need assistance with management of their mental health illnesses. Grant applications are due by September 15, 2017, and grants will be awarded by November 3, 2017.

For more information about QACMHC or to download the grant application, visit QACMHC.org. Any questions about the application process should be directed to Kelly Miller, QACMHC Grants Chair, (kmarksmen@yahoo.com or 410-218-1518).


NATIONAL CHILDREN'S ORGANIZATION ESTABLISHES LOCAL CHAPTER:
July 2017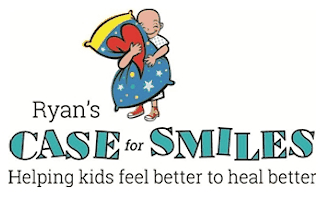 Cindy Kerr began making pillowcases for her son Ryan more than a decade ago to brighten up his hospital room and put a smile on his face during his cancer treatment. While Ryan is no longer with us physically, his legacy lives on in Ryan's Case for Smiles. Today, there are more than 120 chapters comprised of thousands of volunteers and more than 1.4 million pillowcases have been delivered. A local chapter of the organization has been established under the leadership of local resident Kristy Christman of Centreville.

Ryan's Case for Smiles (formerly known as ConKerr Cancer) is one of the few volunteer organizations solely dedicated to helping sick children cope with the stress of life changing illnesses and injuries. Providing children with whimsical pillowcases give them an emotional boost and remind them they are not defined by their illnesses. This simple gift provides proven stress relievers including distraction and hope that enhances the emotional well-being of the children and their families.

"I was inspired to become more involved with this organization after feeling it's impact firsthand. A few years ago, our middle son was hospitalized and underwent surgery. While in the hospital, his nurse gave him a brightly colored pillowcase that immediately brought him a sense of comfort and safety. It seemed like something very simple at the time, but the impact was priceless. I wanted to learn how I could get involved so after looking into the organization, I taught myself how to sew a pillowcase. I made a few and sent them in for donation. It was very easy and I felt a great sense of pride and joy that I was helping to bring comfort to a child that was going through a difficult experience. I was very excited to see that the organization needed a chapter coordinator in my area. I had been looking for a meaningful way to give back and volunteer my time, and I just knew this was the perfect fit.", said Kristy.

If you would like more information about the organization or if you are interested in volunteering or donating, please contact Kristy Christman at 443-262-6310, Email: caseforsmilesannapolisshore@gmail.com, or visit www.caseforsmiles.org

QAC Commissioners Seek Citizens for Boards & Commissions:
July 2017

The Queen Anne's County Commissioners are looking for interested county residents to serve on a variety of county boards and commissions. The appointments will commence in the coming weeks and the terms vary. Applicants must be residents of Queen Anne's County. If you have applied previously, please send a new letter of interest and resume at this time. The deadline for applications is 4:30 p.m., October 28, 2016.
The following boards and commissions are seeking members: Animal Control Commission, Board of Building Appeals, Board of Zoning Appeals, Board of Electrical Examiners, Economic Development Commission, Employee Awards Committee, Parks and Recreation Advisory Board, Friends of Historic Christ Church Board of Directors, Kent Narrows Development Foundation, Planning Commission, and the Social Services Advisory Board.
For more details about each board and commission go to qac.org, click "Government" then "Boards and Commissions." Click the title of any board or commission and full details are available, such as when and where they meet, members, etc.
If interested in serving on any of these committees, please send a letter of interest and resume to lthomas@qac.org or by mail to QAC Liberty Building, Att: Lynda Thomas, 107 N. Liberty St. Centreville MD 21617. For questions call 410-758-0322 x2003.

Kent Island Kmart Offers Military Discounts on Tuesdays:
Tuesdays in 2017

Every Tuesday Kmart on Kent Island offers military people and their families a discount. So if your active or retired stop in every Tuesday for your discount. Cashiers will have the one time use coupons. Some exclusion do apply see store for details. Kmart is located in Stevensville.


Summer Sendoff 5k and Jamboree:
August 26th, 2017

Giving the Edge Foundation is hosting The Summer Sendoff 5k and Jamboree August 26th. Bring your best island gear and join the run. Family friendly games, activities and vendors after the race. You don't have to be a runner to enjoy this day with us.

Register at: https://www.theedgetrainingacademy.com/running-events


Volunteers Wanted at your Local VFD:
Ongoing

QAC Fire & EMS Commission has sounded the alarm… Will you answer your local volunteer fire department's call for help?
The Queen Anne's County Fire & EMS Commission, is kicking off October Fire Prevention Month with a Call for Volunteers to fill a variety of membership positions in both emergency response and non-emergency response roles.
The QAC Fire & EMS Commission represents all 9 county volunteer fire departments located in Church Hill, Crumpton, Grasonville, Goodwill (Centreville), Kent Island (Chester), Queen Anne-Hillsboro, Queenstown, Sudlersville and United Communities (Stevensville. The goal is to boost membership in these departments.
Here, as in most rural counties, volunteers make up 100% of the emergency fire & rescue service, and they work in collaboration with the Department of Emergency Services career EMS Units to provide medical care to the citizens and visitors. In addition to emergency response members who provide Fire and EMS services, these departments also require non-emergency response members who provide administrative services to keep the department running smoothly including bookkeeping, fundraising, recruitment, community outreach, and supporting emergency response personnel on fire scenes.
Anyone 16 or older may join their local fire company. The benefits are significant and growing. They include free training, a Maryland income tax deduction, life insurance policy, LOSAP years of service reimbursement program and insurance while on the job.
For more information or to apply for membership; stop by your local Volunteer Fire Department, visit www.qacfec.org, find us on Facebook Queen Anne's County Fire & EMS Commission or call (410) 758-6027. Join today. To view the recruitment video check out https://youtu.be/8tOMfOgSZQY.

Second annual Julianne Rosela Memorial golf Tournament:
August 25, 2017

Following a successful first annual golf tournament held last August at Queenstown Harbor Golf Course, the Julianne Rosela Memorial fund announced that it will award two $5,000 scholarships to Kent Island High School seniors who will be graduating in June 2017.

To be eligible for consideration, students must demonstrate good academic standing and leadership and involvement in community services. To apply, students are required to submit a scholarship application package by the April 15, 2017 deadline. The scholarship applications can be found on the Julianne Rosela Memorial web page at http://chesapeakecharities.org/fund/julianne-rosela-memorial or by contacting Carrie Rosela at littlejmemorial@gmail.com.

At age 7, Julianne Rosela lost her life in a tragic boating accident. The Kent Island community surrounded and supported the Rosela family as they dealt with their loss. The family established the Julianne Rosela Memorial to preserve Julianne's memory and to give back to the community in her name.

Julianne's mother, Carrie Rosela, said "We are dedicated to raise money in Julianne's name to provide scholarships for Kent Island High School seniors and provide continued support for victims and families of tragedy."
The second annual Julianne Rosela Memorial golf tournament is scheduled for August 25, 2017 at Queenstown Harbor Golf Course.

The Julianne Rosela Memorial is a component fund of Chesapeake Charities, a community foundation. Donations can be made on their Chesapeake Charities web page at http://chesapeakecharities.org/fund/julianne-rosela-memorial.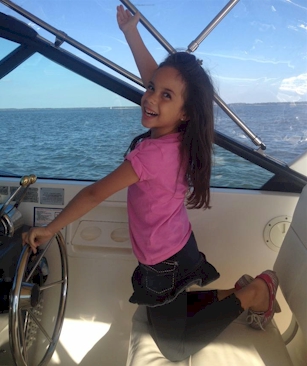 Photo: Julianne Rosela, in whose memory two $5,000 scholarships will be granted to Kent Island HS students.

Band Members Needed!
Ongoing in 2017

The Kent Island Community Band is currently looking for new members. We are looking for musicians who play trombone, euphonium, tuba and percussion, but all concert band instruments are welcomed. We rehearse on Tuesday evenings from 7pm to 8:30pm in the band room of the Stevensville Middle School, 610 Main Street, Stevensville, MD 21666. For more information, visit www.kicb.org or call Dee Dee Miller at 443-995-2297.