Summer is here - Have you checked your car?:
You do not want your car to break down due to not being prepared for the warm weather. Chesapeake Auto in Centreville is offering a free Spring Inspection of your vehicle to make sure that you have enough coolant, tire pressure is good, tires are safe, brakes are good, wiper check, battery is charged, and that all fluid levels are where they should be. Mention that you saw this on Kent Island Online and this will be a free service! Chesapeake Auto is located at 130 Comet Drive in nearby Centreville - Right behind Queenstown Bank on MD 213. Chesapeake Auto - Big Town Service, Small Town Pride. Call 410-758-1585. Visit online at: http://www.chesautorepair.com



Blackwater Distilling™ - 184 Log Canoe Circle, Stevensville, MD 21666 - (443) 249-3123
Email: info@sloopbetty.com
Blackwater Distilling is now open for FREE tours and tastings Fri-Sun 12pm-6pm located on Log Canoe circle in the business park in Stevensville! We'd love for you to come in and see how our multiple Gold Medal-winning Sloop Betty Vodka is made, taste Sloop Betty, Sloop Betty Honey (made with Eastern Shore honey) and the new products we're working on (including a rye whiskey), and learn how to make your own flavored vodka by infusing herbs, spices, and local produce!


---
Help needed!:
July 12, 2014

On Thursday May 22nd 2014 I was in an auto accident at the exit of Route 50 and Dominion Rd, Burger King was on my left and the Exxon was on my right. We were facing Main St. towards the Walgreens.

This happened right before Memorial Weekend. I am hoping there are witnesses out there who would be willing to come forward. I was driving a Silver Hyundai Sonata and the other vehicle was a Yellow GMC Sierra pickup truck. Contact: Patricia Saienni 302-569-8678 or by Email at trish52583@yahoo.com.

CAR WASH:
July 12, 2014

CAR WASH - Come join us from 9:00-1:00 on Saturday, July 12th, in the Kmart parking lot! Proceeds to benefit the Mears Point Swim Team.


Library Adds Cooking Class to Summer Schedule:
July 15 & August 12, 2014

The Kent Island Branch of Queen Anne's County Library welcomes KIHS teacher Rob Glass, who will present a monthly "Cooking for Kids: Easy No-Heat Recipes for Kids and Parents" series for ages 6-16. Parents are also welcome.

At the first class, on Tuesday, July 15 at 10:30 a.m., participants can beat the heat and learn to make a favorite summer treat. The secret to this ice cream is that it uses just two ingredients: Nutella and banana! Students will learn how to make a dessert the whole family will love, and the whole family can make together. Each will get a sample and the recipe at the end of the presentation. Children and teens can register by calling (410) 643-8161. Supplies will be provided.

The next class in the series will take place on Tuesday, August 12 at 10:30 a.m. Glass was recently accepted to be a food ambassador for Jamie Oliver's "Food Revolution." Glass said, "The idea is to get out in the community and promote healthy eating habits and educate children on where their food comes from and how to create simple, easy meals that are healthy and use real ingredients to help combat obesity and food illiteracy in our community."

The library is located at 200 Library Circle in Stevensville. For more information, contact the library at (410) 643-8161 or visit www.qaclibrary.org.

Bikes & Burgers with Sleep Thru Sunday:
July 27, 2014

Come see Local Favorites Sleep Thru Sunday, July 27th at the Centreville American Legion - Jeff Davis Post 18, Public Welcome $10 advance/$15 door 3p-7p. Bikes & Burgers!! Food, fun, music, raffles & more! Benefit for the American Legion Riders. Call 410-758-3584 for tickets.


Lighthouse Christian Academy:
July 27, 2014

Lighthouse Christian Academy will be hosting a dessert for interested families on Sunday, July 27, from 1:30 to 3:30 at its campus at Safe Harbor Presbyterian Church located at 931 Love Point Road in Stevensville. Children are welcome to attend with parents and will have the opportunity to tour the facility, review the curriculum, and learn about how Classical education compares with other methods. Lighthouse is a K-12 Classical Christian school founded in 2001. For Western Shore families, the school is offering a shuttle from the Bowie and Annapolis areas for the 2014-2015 school year. For more information, contact the school office at 410-643-3034 or visit their website at


LOCAL ARTISTS TEAM UP FOR A UNIQUE SUMMER CAMP AT KIFA:
June & July, 2014

Camp Introduces Five Art Forms in Five Days!

Does your child love to create art? Are you are looking for a summer art camp but are not sure what medium your child likes best, painting, drawing, sculpture? Well, look no further. For the first time ever, Kent Island Federation of Arts will offer a summer camp for children ages eight years old and up exploring five different art mediumst. Working with a different local artist each day, children will create a piece of art in painting, metalsmithing, collage, sculpture and gelatin printmaking. Children will take home a new project every day.

The camps will run for three weeks this summer, June 23-27, July 14-18, and August 4-8 from 9am to 12pm at 405 Main Street, Stevensville. Cost: KIFA members $110; Non-Members $125 (second sibling $10 discount). All supplies and materials are included. On Monday the kids will create a driftwood sculpture with Tom Yates, using hand tools and recycled materials. Tuesday is an introduction to Metalsmithing with Melissa Kay-Steves, who will teach kids how to drill, stamp, texture and patina metal to create a bracelet. Wednesday, Vicki Cearfoss will demonstrate how to create a collaged replica of a Canadian goose, using cut paper, micron pens, scissors, and quick glue techniques. On Thursday, Ric Conn will introduce kids to Gouache painting, an old medium that very few contemporary artists use, for painting birds. On Friday, Sandy Sapienza will show kids how to design with a gelatin base paint and print onto paper or fabric. Students will complete several small prints in various colors which may be framed, or adhered onto greeting cards or T-shirts.

The instructors are very excited to share their mediums with the students and hope that this new program will take off and lead to more inspiring camps and year round classes at KIFA. "As a parent, you are always looking for that one thing that your child is going to not only love, but be good at," said Melissa Kay-Steves, KIFA artist and instructor. "This is a fabulous opportunity for children to get a taste of five completely different forms of art and not only come home with a finished project each day, but a better understanding of what they like." Space is limited, so sign up online now using PayPal at www.kifa.us or walk in at 405 Main St. Gallery Hours: Tuesday thru Friday 10 am -4 pm, Sat 1- 4pm.

KIFA is always looking for great instructors to teach a summer camp, class or workshop. For more information on how to become a KIFA member or instructor visit their website and http://www.kifa.us.


Youth Kayak Fishing Day Camp:
July 8 & 9 / August 5 & 6, 2014

Youth kayak fishing day camps offered in Centreville CENTREVILLE, MD – Kayak fishing has been growing in popularity as more Americans paddle in kayaks and stand up paddle boards. In fact, according to the recent AnglerSurvey conducted by Southwick Associates, Inc., the number of people fishing from a kayak in the Unites States increased from 13.3 percent in 2012 to 18.3 percent in 2013.

Local families who want to introduce their children to this growing sport can register for two, two-day summer kayak fishing camp sessions on the Corsica River in Centreville. Designed for boys and girls ages eight to 12-years-old, the camps will be held July 8 and 9, and August 5 and 6. The cost is $150.00 per camper per session, and includes all equipment and supplies. Each session is limited to 10 campers. The camp program is led by Camp Director Chris D. Dollar who has nearly two decades experience as an outdoor educator, captain, and kayak fishing guide. During the program, the campers will:

• Learn to fish, or improve your fishing skills.
• Learn to tie fishing knots, handle gear & tools.
• Explore marshes, creeks, oyster reefs.
• Catch bait fish, crabs, and shrimp with seine and cast nets.

For more information or to register, contact Chris Dollar at (410) 991-8468 or cdollar@cdollaroutdoors.com.


Summer Children's & Teen Events:
June-July, 2014

Queen Anne's County Library's annual summer reading program begins on June 16 and continues through July 31 and is open to babies, children, and teens. Families with children from birth through age 5 are invited to join the Read-To-Me "Fizz, Boom, Read" club. They will receive a game board with early literacy activities for child and caregiver to complete together, along with a suggested reading list of science-related books. Preschool events include story times, Mother Goose on the Loose, preschool science, parachute play, toddler dance party, and a stuffed animal sleepover. Each preschooler will receive a certificate redeemable for a colorful sensory ball. Children entering kindergarten through grade 5 will receive a "Fizz Boom Read" summer reading folder that contains a reading log, game board, sticker, and prize entry forms.

School-age events include a visit from the Maryland Zoo's ZOOMobile, a performance by the Juggling Hoffmans, Bricks 4 Kidz classes, and "Science Unscripted" presented by the Maryland Science Center. Other events include LEGO ® Mania, an obstacle course, Read to Rover, gardening club, Lunch on the Library Lawn, and other programs related to such favorite book characters as Fancy Nancy and Junie B. Jones.
Children can participate in numerous science activities through GSK™ Science in the Summer chemistry mini-camp, Mad Scientist, and Ms. Colleen's Science Club.

Queen Anne's County 4-H has partnered with the library to present classes about sun safety with UV beads, Milk in Motion featuring ice cream in a bag, pet care, and two classes from their Junk Drawer Robotics series, Clipmobile Racers and Touch Down Challenge.

One elementary-aged reader will win a family pack of tickets to the August 3 Orioles game and a trip onto the field for a pre-game ceremony. One reader per branch will win 4 tickets to the Maryland Science Center. Several children countywide will win LEGO kits, GoldieBlox or science kits in bi-weekly drawings. Children in the elementary-aged summer reading club may submit entry forms each time they visit the library during summer reading.

Teens are invited to participate in "Spark a Reaction," a summer reading program for rising 6th-12th graders, in which teens can enter to win $25 gift cards to Amazon and iTunes or a grand prize iPod Nano each time they complete two books. Suggested reading and a program guide are included with registration.

Special teen events include book discussions, a teen writers group, teen advisory board, chibi drawing with artist Hanna Kingsley, LEGO® catapults, a chocolate party, a breakfast of books, Book to Movie, and Picture It with iPads.

A complete calendar of events will be included in each summer reading packet. Events calendars can also be found online at www.qaclibrary.org. Some events require advance registration, which opens on May 30. All library programs are free of charge.

All summer readers can earn a free book by bringing completed reading logs or game boards to the libraries in the week of July 28. The free books will also be available at the summer reading wrap-up party at both branches on Thursday, July 31.

Summer readers may also request tickets to a Baltimore Orioles Bowie Baysox or Delmarva Shorebirds game, while supplies last. "Fizz Boom Read" t-shirts featuring Sneaks the Library Cat will be sold at the libraries while supplies last. Sizes from children's XS to adult 2X are available for $6.35.

In 2013, 1200 children participated in the library's summer reading clubs.

For more information, please contact the Centreville Branch, 121 S. Commerce St. and the Kent Island Branch Library, 200 Library Circle, Stevensville. Additional information is available at the library's website (www.qaclibrary.org) or by calling (410) 758-0980 or (410) 643-8161.


Summer Children's & Teen Events:
Multiple Dates, 2014

Kent Island Branch of the Queen Anne's County Free Library
April Children's & Teen Events at Kent Island Branch of the Queen Anne's County Free Library 200 Library Circle, Stevensville, MD 21666 (410) 643-8161
www.quan.lib.md.us
All library events are free of charge. Registration is required only where noted.

Tuesday, June 3 from 4:30-5:30 p.m.
"Read to Rover"
For Kdg-5th grade
Read to a dog from Pets on Wheels to develop reading skills and confidence. Please call (410) 643-8161 to register.


Thursday, June 5 at 10:30 a.m.
H"appy" Kids
For caregivers of preschoolers
(children welcome, too!)
Using apps with your young children? Looking for new ideas? Not sure about apps with children at all? Join Ms. Julie for a short Prezi about using apps to read, sing, write, talk, and play with toddlers and preschoolers. We'll try 15 new apps on our 10 library iPads. Please RSVP by calling (410) 643-8161.


Wednesday, June 11 at 10:30 a.m.
Wiggle Giggle Story Time
For babies - age 5 with adult
A high-energy story time filled with movement and music for children of varying developmental abilities. Play time follows the stories. Staff from QAC Infants & Toddlers program will be in attendance and are available to answer questions about early childhood development and intervention services.


Thursday, June 19 at 10:30 a.m.
Parachute Play
Ages: 2-6
Have fun with weather, wind, motion, and colors as we play with a parachute outdoors. In case of bad weather, we will be in the main library!


Fridays, June 20 and 27, July 11, 18, and 25 at 10:00 a.m.
Mother Goose on the Loose
Ages: 3 months – 36 months with caregiver
Nursery rhymes, songs, movement, puppets, and story followed by playtime. MGOL creator Betsy Diamant-Cohen leads our July 25 session!


Fridays, June 20 and 27, July 11 and 18 at 12 noon
Lunch on the Library Lawn
Ages: 7-11
Pack your lunch and bring your beach towel, blanket, or lawn chair to enjoy book talks and chapter books read aloud. In case of bad weather, we will read in the meeting room.

Monday, June 23 at 2:00 p.m.
Sun Safety with UV Beads
Ages: 5-10
Get ready for a safe summer by learning about UV light and sunburns. Make a UV detecting bracelet and test the effectiveness of sunblock. Presented by Queen Anne's County 4-H.

Bricks 4 Kidz: Gadgets and Gizmos on Saturday, June 21 from 10:00-11:30
For ages 5-13. This unit is all about the fun of doing something with what you've built. From a spinning top, paper crinkler, or spin art model, kids will love playing with their creations! But don't worry, we sneak in lots of learning, too, about friction and symmetry. Don't miss out! Please visit www.bricks4kidz.com/qac and click "View Classes" to register beginning May 30.

Bricks 4 Kidz: Catapult Build and Trials on Saturday, July 12 from 10:00-11:30
Ages 5-13. Learn about levers and Newton's Laws of Motion by building a catapult. Participants will create a contest to test the catapults. Please visit www.bricks4kidz.com/qac and click "View Classes" to register beginning May 30.

Wednesday, June 25 at 10:30 a.m.
Maryland Science Center presents Science Unscripted
Ages: Kdg-5th
Be part of demonstrations from life science, physical science, and chemistry as we explore a range of topics including air, liquid nitrogen, the human body, and chemical reactions.

Thursdays, June 26, July 3, July 10, and July 17 at 10:30 a.m.
Story Time
Ages: 2 through 5 with caregivers
Stories, songs, movement, craft, and play. Free. No registration. Kent Island Library, 200 Library Circle, Stevensville.

Fridays, June 27, July 11 and 25 at 11 a.m.
Tuesdays, July 8, 22, and 29 at 4:30 p.m.
Read to Rover
Ages: K-5th grade
Develop reading skills by reading to a dog from the Delmarva Chapter of Pets on Wheels. Please call (410) 643-8161 to sign up for a 10-minute time slot.

Saturday, June 28, 9:30-11:00 a.m.
LEGO® Mania: Catapults
Ages: 4-14
Drop in to use the library's LEGO collection to design a catapult and launch pom-poms around the library. A brief catapult tutorial will be provided, or make your own design.

Monday, June 30 at 2:30 p.m.
Milk in Motion
Ages: 10-14
Conduct science experiments with cream and milk, including tie-dyed milk and ice cream in a bag. Learn about chemical bonds and fat percentages while observing reactions. Presented by Queen Anne's County 4-H.

Mondays, June 30, July 14 and 28 at 6 p.m.
Teen Writers Workshop
For grades 6-12
Creative writing workshops featuring your choice of poetry, short fiction, and creative non-fiction. New writers welcome!

Tuesday, July 1 at 10:30 a.m.
Maryland ZOOmobile presents "Fear: Friend or Foe?"
Ages: 6-12
Are you afraid of creatures that crawl, creep, or slither? Should you be? Meet some animals that may turn your fear to fascination. Learn why many feared animals are essential in maintaining a balanced environment and healthy ecosystem. Limit 100 attendees.

Wednesday, July 2, 10:30 a.m. – 12:30 p.m.
Clipmobile Racers
Ages: 8-12
From QAC 4-H's Junkdrawer Robotics series: visit our "junk store" with play money to design, build, and test your own clipmobile racer.

Wednesday, July 2, 2:30 p.m.
Rainbow Loom Meetup
All Ages
Grab your Rainbow Loom, rubber bands, hooks, picks, and bring some friends! Haven't tried Rainbow Loom yet? Too young to make your own? Some basic supplies will be available, and older kids can create custom designs for younger children.

Mondays, July 7-July 28 at 1:30 p.m.
Ms. Colleen's Science Club
Ages: 1st-5th grades
Science experiments and hands-on activities led by AACPS special education teacher Colleen Sedora. Themes include Layered Liquids (exploring density through rainbow liquids), Color Transfer Experiments (putting color into a variety of mediums and seeing what happens over time to celery, flowers, plastic, wood), Weather (creating weather in controlled environments), and DNA research! Please call (410) 643-8161 for more details and to register for each session.

Monday, July 7 at 6:30 p.m.
The Juggling Hoffmans
Ages: 2-12 and their families
www.jugglinghoffmans.com
You'll be amazed by the tricks and amused by the antics in a smile-a-long, laugh-a-long interactive good time that introduces the science behind juggling.

Tuesday and Wednesday, July 8 and 9
GSK Science in the Summer : Chemistry Mini-Camp
Ages: 2nd – 3rd grades, 10 a.m. – 12 noon
Ages: 4th-6th grades, 2 p.m. – 4 p.m.
Put on your safety goggles and explore the exciting world of Chemistry. Learn what "matter" is and that it is not always the same through lots of fun activities. Observe physical and chemical changes. Make crystals and watch raisins and popcorn dance. Sponsored by the AAAS and GlaxoSmithKline and taught by QACPS teacher Sherry Valenti. Please register in person; parent/guardian must complete a form for this 2-day mini-camp.

Thursday, July 10 from 2:30 - 4:00 p.m.
Fizz, Boom, Read Obstacle Course & Team Trivia
Ages: 7-11
Brain teasers, relays, water activities and physical challenges. Please call 410-643-8161 to register.


Wednesday, July 16 from 10:30 a.m. – 12:30 p.m.
Touch Down Challenge
Ages: 8-12
From QAC 4-H's Junkdrawer Robotics series: learn about aerodynamics and build a lunar lander that will safely bring your astronauts back to earth.

Wednesday, July 16 1:30 p.m.
Junie B. Jones Day
Ages: 6-10
Enjoy an afternoon of Junie B.-style fun, including fun with bubbles, story charades, and a snack. Please pre-register by calling (410) 643-8161. Presented by Colleen Sedora and Theresa Connelly.

Thursday, July 17 from 2:00-4:00 p.m.
Chibi Drawing with Hanna Kingsley
Ages: 10-18
Interested in creating your very own chibi character? Artist and Japanese culture enthusiast Hanna Kingsley will lead participants through the process of character creation from initial drafts to the final inking with an exploration of color techniques along the way. Registration is requested but walk-ins are welcome if space permits. Please call (410) 643-8161 to register.

Wednesday, July 23 at 10:30 a.m.
Stories and Science
Ages: 4-8
We'll tell pourquoi stories and then do science experiments to find out why stuff really happens. It will be folk-science-tastic! Led by Rachael Stein of Eastern Shore Regional Library.

Thursday, July 24 at 10:30 a.m.
Stories by Hand: Summer Signs with Kathy MacMillan
For babies-age 5
The sun is shining, the air is warm, and we've got a slew of summertime stories and signs just for you! Kathy MacMillan leads this interactive program, where we'll explore our favorite summer activities with basic American Sign Language. Don't forget your sunscreen!

Wednesday, July 30 from 10:30-11:00
Dog Days Pet Care
Ages: 2-7
Learn about pet care and dog breeds. Enjoy a dog agility demonstration. Presented by QAC 4-H.

Wednesday, July 30 at 1:30 p.m.
Mad Scientist
Ages: 6-12
Rotate through stations of science experiments and activities coordinated by Theresa Connelly of QACCCA. Please call (410) 643-8161 to register.

Thursday, July 31 from 10:30 a.m. – 12 noon
Summer Reading Wrap-Up Party
All ages
Drop in for cake, crafts, LEGOs, sidewalk chalk art, prize books, and award certificates to celebrate your summer reading success!

Thursdays at 2:00 p.m. -- June 26 (Fault in Our Stars) July 24 (Code Name Verity)
Afternoon Book Club
Ages: 13-adult
Book discussion with light refreshments provided.


GARDENING CLUB
Grades K-5
Help us plan and grow Kent Island's second annual children's garden. New uses for our garden beds may include a floral cheer garden, climbing vines, and shaped melons. Please register your family by calling (410) 643-8161. Kent Island: Wednesdays, June 25 (planting), July 9 (take-home greenhouses), and July 16 (alternative growing) at 4:30 p.m.


Kent Island Beach Cleanups (KIBCU) 2014 Season:
Multiple Dates, 2014

Kent Island Beach Cleanups (KIBCU) is gearing up for our 2014 cleanup season! Our first cleanup is scheduled for Saturday, March 29th at Terrapin Beach Park at 8:45 am. All ages are welcome! Please meet us in the parking lot at 8:45 am and we'll walk to the beach at 9:00 am.

What to bring: gloves, a few trash bags, and if you have them, garden clippers and trash pickers. Also - Bring your friends, family and other like-minded volunteers!

Terrapin Nature Beach Park - 191 Log Canoe Circle, Stevensville, MD 21666

Directions: Take Exit for Rt. 8 North (Stevensville) from Rt. 50. Make your first left onto Skipjack Parkway. Turn left onto Log Canoe Circle. Entrance to Terrapin Beach Park will be on your left.

Please follow the link below to RSVP to our event, and do not forget to "LIKE" and "SHARE" our Facebook page if you support a cleaner, healthier Chesapeake Bay and Kent Island!
www.facebook.com/events/1432508950313719/
2014 Cleanup Schedule:

March: 3/29, Terrapin Beach Park
April: 4/19, Terrapin Beach Park
May: 5/10, Terrapin Beach Park and 5/17, Kent Narrows
June: 6/14, Terrapin Beach Park
July: 7/12, Kent Narrows
August: 8/2, Terrapin Beach Park
September: 9/13, Kent Narrows and 9/20, Terrapin Beach Park (The Ocean Conservancy's, International Coastal Cleanup)
October: 10/11, Terrapin Beach Park

**These dates are subject to change and/or cancellation in the event of inclement weather or other adverse events. We will make sure we provide ample time prior to the cleanup to notify you if there is a cancellation or change to the time/date.**


Living With Alzheimer's Series:
Multiple Dates in Spring 2014

Alzheimer's Association is sponsoring the "Living With Alzheimer's" series this spring at Heartfields in Easton. This is an 8-week series for caregivers that provides comprehensive information about dementia. Come to one date or all!

Early Stage Dementia Education: Mondays--March 31st, April 7th and 14th, 5-6:30pm
Mid Stage Dementia Education: Mondays—May 5th, May 12th and May 19th, 5-6:30pm
Late Stage Dementia Education: Mondays—June 2nd & June 9th, 5-6:30pm

~~~Refreshments provided by Heartfields~~~
Please pass this on to anyone caring for a loved one with dementia. Here's the online link: http://events.r20.constantcontact.com/register/event?oeidk=a07e8k6sadl4737e339&llr=cvx7upcab


Craft / Vendor Bazaar:
April 5, 2014

Craft / vendor bazaar looking for vendors. $20.00 per table - Call Tammy at 410-924-1290 or Email tammylee1974.3@gmail.com.
date April 5th 2014 from 1-5
Location: Queenstown Volunteer Fire Department EMS - 7110 main street Queenstown Md. 21658


Free concert:
April 15, 2014

Harmony on the Bay, with members in Delaware, Queen Anne, Wicomico Talbot and Caroline Counties, invites the community to see and hear female barbershop singers at the Goodwill Volunteer Fire Department at 212 Broadway, Centreville, MD on April 15 at 7:00 pm. This special free "Friends and Family" concert includes a variety of entertaining songs and light refreshments. At the end of April, Harmony on the Bay will perform at the Sweet Adelines International Regional conference in Ocean City. Please join us at Friends and Family night, which is the final dress rehearsal prior to the regional conference.

For information, contact Gladys at 443-996-7800


HARRIS MARINE GROUP CELEBRATES 10TH ANNIVERSARY:
Posted Winter, 2013

Robin Harris is proud to announce her tenth anniversary as a premier marine finance services provider to dealers in the Mid-Atlantic states. The Harris Group was formed initially to provide modest sized boat dealers with a highly experienced and effective finance outsource facility. Harris then branched out to include direct public financing, including brokerage and private sales as well as a refinancing resource for all of her existing and future clients. Harris Tag & Title is an important part of the Harris Group and is a licensed Maryland MVA Tag and Title Service

To mark the 10th Anniversary additional experienced staff have been added and Harris has expanding her territory to include the entire East Coast and will continue to work with select dealers as their finance department and deal with select brokers and with the general boating public. Harris, a long time member of the National Marine Bankers Association, the American Vessel Documentation Association and, more recently, an MRAA Partner Member, provides a comprehensive menu of financing and associated services such as lien perfection, state titling, USCG documentation, marine insurance and buyer's brokers expertise and skills.

The Harris Marine Group consists of Harris Marine Financing, Inc including T/A Harris Tag and Title and Harris Marine Insurance, LLC and their associated operations who, together, provide complete marine finance and licensing services in furtherance of marine dealer operations and of the marine industry as a whole. Robin Harris is an Elected Vice President of the Marine Trades Association of Maryland for the Eastern Shore and, through her MTAM Partnership, supports boaters, boater programs and dealers throughout the County.


Kent Island Farmers Market:
Thursdays, 2014

Kent Island Farmers Market - Every Thursday from 3:30 PM - 6:30 PM at Christ Church, 830 Romancoke Rd, Stevensville.

We are a producer only market featuring raw milk artisan cheeses, yogurt made with local Maple and honey, sustainable wild caught seafood, local wheat artisan breads, grass fed beef, local heirloom fruits & vegetables and produced by farmers from the Chesapeake Bay region.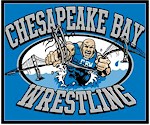 Chesapeake Bay Wrestling is now accepting registrations for the 2013-2014 season. Registration period is through October 31st. Late registrations will be accepted through November 17th, but will incur an additional fee.

Boys and girls, ages 4 to 15, are encouraged to sign up and participate in the world's oldest sport. The season begins in November and runs through February. The cost is $135 and includes three practices a week and weekend competition in the Anne Arundel Wrestling League.

Two Question & Answer meetings are scheduled at the Kent Island public library. The dates are Monday, September 17th and Wednesday, October 17th. Both are 7 - 8 PM.


Taylor's Fresh Organics Delivers:
Spring / Summer 2014

Our local family farm is dedicated to providing healthy, organic, real vegetables and fruits for your family - while building a sustainable future together with our community. We are a certified organic fifth generation Eastern Shore farm. Get 20 weeks of locally grown produce, starting mid-May at $25 a week full share or $13.75 a week half share.
Call Madelin Berger at 443-515-0323 for farm-fresh, locally grown produce delivered every week, all season long and visit us online at: www.taylorsfreshorganics.com


1st Alert CPR Training:
Ongoing in 2014

1st Alert CPR Training located near Easton, MD We are career firemen/EMT's that know the importance of good training. As American Heart Association instructors we believe that everyone can benefit from CPR and first aid training. 2-year certifications and we can come to you or classes in the Preston area. Call Jay 443-496-2464 or Email 1stalertcpr@comcast.net for more information.

Tuesday Evenings - Harmony On The Bay:
Tuesday Evenings in 2014

Harmony on the Bay is a Sweet Adeline Chorus. New members are welcome to learn and sing popular tunes in four-part harmony. Join us on Tuesday evenings at 7:15pm, Centreville United Methodist Church in Centreville, 608 Church Hill Road (Rt. 213) For more information call Claudia 410-924-0013 or Joanne 410-763-7920.


The Vipers have arrived on the Eastern Shore!!:
Upcoming 2014 Season

CBC/Island Elite All Stars are now Vipers Cheer & Dance!! Check out our Website for information on our Summer Camps, Tryout Dates, and Open Gym! http://www.viperallstars.com/index.php


RESET Program:
Ongoing in 2014

Our youth and young adults are being offered a drug and alcohol educational experience to change their behavior and attitudes. The RESET program is an alternative sentencing option for the judicial system. Parents may also enroll their teenagers without an arrest taking place allowing RESET as an early intervention.
RESET serves 14 to 24 year olds who have fallen victim to drug and alcohol use or are "at risk". The program serves as an alternative sentencing option or condition of probation by the Courts. RESET is an early intervention education program involving many agencies, volunteers, professionals and facilities. The program serves the upper shore counties.

The program is presented on three Friday nights and one Saturday night, utilizing the Queen Anne's County Sheriff's Office, Chester River Hospital, Queen Anne's Circuit Courthouse and the Queen Anne's County Detention Center. Classes begin promptly at 5:45 pm and end at 9:00 pm. The next classes begin May 20th and conclude on June 3rd.

The September class will begin in Kent County at the 911 Center and then utilize the normal locations for conclusion of the program.


Adult Home Bible Study:
Ongoing in 2014

Adult Home Bible Study forming soon on Kent Island. Call 443-249-3534 for more information. Thoroughly Christian (not a cult), just honest Bible Study for beginners through scholars alike. Come check out God's Word!


Chesapeake Voyagers, Inc. Seeks Board of Directors Members:
Ongoing in 2014

Chesapeake Voyagers, Inc. (CVI) seeks volunteers to serve on its Board of Directors. Board members must live in the mid-shore region and have an interest in mental health. Preference is given to applicants who are receiving or have received mental health services. The Board of Directors, composed of both consumers of mental health services and other residents of the region having a professional or personal interest in mental health, is responsible for the governance of the organization.

CVI, a non-profit organization (501 (c)(3) pending), advocates for and supports consumers of mental health services in the mid-shore region. It provides peer support through formal programs and informal group and individual interaction at its wellness and recovery centers in the mid-shore region.
To apply for appointment to the Board of Directors, please send a letter of interest and a resume or bio to Sheila Tolliver, President, Chesapeake Voyagers, Inc., 342-C North Aurora Street, Easton, MD 21601 by June 6, 2010 (or email to sheilatolliver@gmail.com).


Queen Anne's County RESET Program:
Ongoing in 2014

Queen Anne's County RESET Program offers parents an opportunity to enroll their children who are "at risk" of becoming involved or who are involved with alcohol and minor drug use. The RESET Program mission is to change attitudes and behaviors through education. RESET serves parents, Courts, Juvenile Services, Teen Court, Board of Education, Health Department and the State's Attorney's Office in providing an intervention education for those who have been found/suspected of being involved in drug and alcohol related incidents. RESET conducts four classes (3 Friday nights and one Saturday night) providing education of short term and long term effects involving alcohol, marijuana, cocaine, heroin, ecstasy and prescription medication as well as informing the students how these drugs effect the family and the community. A visit to the Chester River Hospital educates our students learn what occurrs from accident scene to shock trauma and how drugs and alcohol may interfere with treatment. A visit to the Circuit Courtroom allows our students to learn the laws and penalties involving drugs and alcohol from State's Attorney Lance Richardson and Agent Broughton from Parole and Probation. Guest speakers also share personal experiences to provide our students with "real life" experiences from community members. A tour of the Queen Anne's County Detention Center allows our students to understand how their lifes will change and hear the details of prison life from the inmates. RESET involves homework and 100% involvement by the student. Student fee: $130. Classes are from 5:45 pm until 9:00 pm. For more information: Terry Ober 443-995-5367. Classes are conducted quarterly or as needed.


Discovery Toys are available through Barbara Thomas of Stevensville, MD:
Ongoing in 2014

Discovery Toys has offered quality educational toys and products for over 30 years, promoting learning through play. Play is the way children learn in their early years and all of the toys are designed to promote learning and development in infants through elementary school aged children. Host a party and earn free products or order online 24 hours a day at www.discoverytoyslink.com/barbthomas. Discovery Toys offers great fundraising programs, especially for businesses that need toys - daycare centers, nurseries, preschools etc. Contact Barbara for more details - barbthomas@atlanticbb.net. This is also a great opportunity to make additional income, earn money while promoting education and learning. Let me know if you would be interested in doing what I do!


Studio 180 Dance Classes:
Ongoing in 2014

Studio 180 Dance is starting the New Year with a new semester of classes for all ages, 2-adult. To view our schedule, please visit us at www.studio180dance.com. The Winter/Spring 2009 schedule is posted under classes, spring schedule. Register today to get ready for our recital in June!

Among our newest classes are:
Zumba, a latin rhythm dance exercise class for adults, Wednesdays 7-8pm and Saturday 10-11am
Pre HipHop ages 4-6, Saturday, 10-10:30am
Pre Lyrical ages 4-6, Saturday, 10:30-11am
Hip Hop 1a ages 7-11, Saturday 2-2:45pm
Modern 1a ages 7-11, Saturday 2:45-3:30pm

You may purchase a 10 class card for all classes except aerial for $180 or a 15 class card for $270. Aerial class cards are $375 for 15 classes.

For more information please visit our website at www.studio180dance.com or call us today at 410.268.5299.

Band Members Needed!
Ongoing in 2014

The Kent Island Community Band is currently looking for new members. We are looking for musicians who play trombone, euphonium, tuba and percussion, but all concert band instruments are welcomed. We rehearse on Tuesday evenings from 7pm to 8:30pm in the band room of the Stevensville Middle School, 610 Main Street, Stevensville, MD 21666. For more information, visit www.kicb.org or call Dee Dee Miller at 443-995-2297.


"Pride of the Bay Pirate Chorus:"
Ongoing in 2014


Under the direction of Tom Sterling, our local chorus includes members from all over the Eastern Shore and from other towns over the Bay Bridge.

The chorus meets every Wednesday night at 6:30 at the Cadby Theatre in the Humanities Building at Chesapeake College in Wye Mills, Maryland.

For more information please call Jack Walsh at (443) 262-9449


Sign Language Classes Offered
Ongoing in 2014

Kids Can Sign is offering sign language classes for children at the Xtreme Bounce Zone in Millersville. Classes are geared toward Babies (ages 1-24 months) and their caregivers as well as Toddlers (ages 2-4 years). Discover the many benefits of using American Sign Language (ASL) with children in a fun and relaxed environment. Signing provides pre-verbal children a way to communicate, helping to avoid frustration. It increases fine motor skills, verbal skills and literacy skills. Most of all, signing is a fun way to spend time with your child. Call today to find out more. 410-421-5843


"I Love Someone With Lymphoma" - Supporting Sarah Meyers:
Date: Ongoing in 2014

Please help local resident Sarah Meyers!
To donate directly please send to:
Sarah Meyers Fund
P.O. Box 224
Chester, MD 21619
Thanks to everyone in the community for helping out!
-Kent Island Online


CONFLICT HAPPENS:
Ongoing in 2014

Community Mediation Upper Shore can help with free, confidential mediation services in Queen Anne's, Kent and Cecil counties. Call 410-810-9188 or E-mail
cvcms@verizon.net
for more information.

"Ride Share to DC"
Ongoing in 2014

Anyone interested in sharing a ride to work from Kent Island to Washington, DC on a daily basis? Share gas and expenses and we can use the commuter two-man express lanes. I presently work in Anacostia, Bolling AFB, Washington, DC. If interested, please call 703-643-7073.