Blackwater Distilling™ - 184 Log Canoe Circle, Stevensville, MD 21666 - (443) 249-3123
Email: info@sloopbetty.com
Blackwater Distilling is now open for FREE tours and tastings Fri-Sun 12pm-6pm located on Log Canoe circle in the business park in Stevensville! We'd love for you to come in and see how our multiple Gold Medal-winning Sloop Betty Vodka is made, taste Sloop Betty, Sloop Betty Honey (made with Eastern Shore honey) and the new products we're working on (including a rye whiskey), and learn how to make your own flavored vodka by infusing herbs, spices, and local produce!


---
Local Girl Wins National American Miss Pre-Teen Cover Girl:
FALL 2014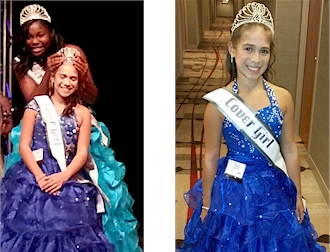 Miss Casey Curry, daughter of Tiffany Curry and Jeff Burnett, was crowned 2014 National American Miss Maryland Pre-teen Cover Girl at the state pageant held 08/09/2014 at the beautiful Hyatt Regency Hotel in Reston, VA. She received her Official State Crown, Banner and Trophy. She also received a special invitation to compete at the National Pageant held during Thanksgiving week in Anaheim, CA. At the pageant she also received the Portfolio Award, Spirit Award and 3rd Runner-up Actress Award.
The National American Miss Pageants are dedicated to celebrating America's greatness and encouraging its future leaders. Each year, the National American Miss Pageants awards 1.5 Million dollars in cash, scholarships, and prizes to recognize and assist the development of young women nationwide. National American Miss has added the ultimate door prize to Nationals 2014. Each girl that qualifies for the national pageant has a chance tow in a new 2014 Ford Mustang Convertible. For more details visit www.namiss.com/car. National American Miss is dedicated to developing the success of young women across our nation with a program that is designed to be age-appropriate and family-oriented. Pageants are held in each state for girls ages four to eighteen in five different age divisions.
The National American Miss Pageants are for "Today's Girl" and "Tomorrow's Leaders." The pageant program is based on inner beauty, as well as poise, presentation, and offers an "All American Spirit" of fun for family and friends. Emphasis is placed on the importance of gaining self-confidence, learning new skills, learning good attitudes about competition, and setting and achieving personal goals. The pageant seeks to recognize the accomplishments of each girl while encouraging her to set goals for the future!
Miss Casey Curry's activities include cheer leading, track, gymnastics, drama & drawing. Her sponsors for her pageant were Tiffany Curry, Jeff Burnett, Antwerpen Hyundai, Antwerpen Nissan, Antwerpen Toyota, BK Swartwood, Paul Curry, Yolanda Swartwood, Rick & Vera Campbell, Rob Hudgins, Scott Steinberg, MPM Auto, Kar Motors, The Fausts, family and friends.

Holiday Bazaar:
November 8, 2014

Come to Living Waters Lutheran Church , in conjunction with Christ Church, Romancoke Raod Saturday November 8th from 11-2 pm for our Holiday Bazaar - vendors, crafters, holiday kids shop, food, white elephant sale and soooooo much more!


Chocolate Chip Cookie Walk:
December 6, 2014

The 2nd Annual Historic Stevensville Arts & Entertainment District Chocolate Chip Cookie Walk is from Noon-2PM. Visit any of the listed participating businesses and sample their chocolate chip cookie. If you like it vote for it; It costs $1 to vote and you vote at that business.
The cookie that receives the most votes will be announced on Saturday, December 6th, at Historic Christ Church following the Kent Island Youth Concert (concert starts at 2PM) around 3PM.
Participating Businesses:

* QAC Library - Stevensville
* Ram's Head Shore House
* Positively Fabulous
* Rececca's Corner
* Salvage Sisters
* Stevensville Antiques
* Island Antiques
* Farabee Fine Lines
* Twice is Nice (2013 winner)
* Artist At Work
* Love Point Antiques

Money raised will go to the Historic Stevensville Arts & Entertainment District Fund.

Heck with the Malls!:
December 6, 2014

Looking for that perfect one of a kind gift? We've got it – and you don't even have to leave the Shore! Professional artists and artisans will come to Centreville for a one-day unique holiday shopping opportunity. On December 6th, the Centre for the Arts will be transformed into an indoor artisan's bazaar with jewelry, original artwork, carved gourds, soaps and fragrances, pottery, wood carvings, quilts, clothing and accessories, books, household accessories and much more. Find those perfect "somethings" as you enjoy a cup of hot chili or nibble on delectable home baked sweets. Doors open at 9:00 am. Plan to arrive early; you won't want to miss the opportunity to purchase one of the Arts Council's handcrafted holiday wreaths.

In addition to the hand-crafted offerings at the Centre and St. Paul's Church, there will be special discounts at participating businesses that include An Eastridge Garden, Serendipidee, Centreville Liquors, Western Auto, and more. You will also be able to get a free picture with Santa at Edwards Pharmacy and The Creamery will be offering a $6.00 lunch specials. The QAC Free Library will have a local author book signing as well.

"We are always looking for opportunities to showcase all our county has to offer, so we have partnered with Centreville merchants and community groups to promote this shop local event. Centreville will be the place to be on December 6th, Executive Director Belinda Cook stated.

Visit the Arts Council's Centre for the Arts at 206 S. Commerce St. and St. Paul's Church on Church Lane in Centreville Saturday, December 6th from 9 am to 3 pm. Maps of participants will be available at the Arts Council. For more information please email the Arts council at info@queenannescountyarts.com or call 410-758-2520.


Annual Breakfast with Santa:
Saturday, December 6th, 2014

The Annual Breakfast with Santa / Breakfast buffet at the United Communities Volunteer Fire Dept., 9406 Romancoke Road in Stevensville from 8:30 a.m. to 11:00 a.m. Adults $7, Children Age 4-7 $5, Children Under 4 are Free. Bring an unwrapped toy to be donated to The Schwinky Toy Drive to receive $1 off your ticket. For info go to http://www.ucvfd.org


Queen Anne's County Arts Council Offers Bus Trip to Winterthur "Costumes of Downton Abbey" Exhibit:
December 15, 2014

The QAC Arts Council is offering a bus trip December 15th to see the "Costumes of Downton Abbey" exhibit and "Yuletide at Winterthur" in Wilmington, Delaware. Tickets include round trip bus fare, museum admission; which includes a guided tour of the house and its holiday decorations and the "Downton Abbey" exhibit. Lunch is on your own at the Winterthur Café. Monday December 15th, 10 am-5 pm. Cost: $55 ($50 members) Reservation Deadline: December 5th. For tickets and more information please email the Arts council at info@queenannescountyarts.com or call 410-758-2520.

Queen Anne's County Centre for the Arts Hosts Nutcracker Tea Featuring Mid Shore Dance Academy:
December 13, 2014

The Queen Anne's County Centre for the Arts will host a tea featuring The Nutcracker performed by the Mid Shore Dance Academy on December 13th. This family event features a narrated version of the classic tale, with excerpts of traditional ballet and music from Tchaikovsky's Nutcracker Suite. Light refreshments including tea sandwiches, sweets, and hot chocolate will be served.

This afternoon tea is designed for young audiences. Attendees are encouraged to bring cameras for photos with the dancers. There will be party favor gift bags for all children in attendance. Doors open at 2:00 p.m. and the performance begins at 2:30. Tickets are $25.00 per person and must be purchased in advance.

The QAC Centre for the Arts is located at 206 S. Commerce Street in Centreville. For tickets and more information please email the Arts council at info@queenannescountyarts.com or call 410-758-2520.


LEGO Winter Challenge:
December 22, 2014

LEGO Winter Challenge for ages 4-14 at Kent Island Library Monday, December 22 at 2:00 p.m. Build a gift, reindeer, sleigh, or snowflake using the library's LEGO collection and instruction sheets, or design a unique wintry object. This is fun and Free! No registration. Kent Island Library, 200 Library Circle in Stevensville.


QAC Arts Council Announces Fall Class Schedule:
Fall 2014

Looking for fun & creative activities the whole family can enjoy ~ Check out our fall class offerings!

Students can learn to draw, dance, paint, make jewelry, design mosaics, get fit, and much more. Talented artist instructors Maria Sage, Amy Cummins, Sally Clark, and Ric Conn are offering a variety of classes in painting for all ages and talent levels. Candace Liccione is again offering a variety of one day workshops that will help you create one of a kind works of art to display and to wear. We are pleased to welcome back Jay Fleming, known for his passionate photography of our Eastern Shore treasures, as he provides hands on instruction in an outdoor setting.

Challenge yourself with Brittney Boehm's high intensity interval training and Pam Thaxton's boot camp or come and get fit and have fun in our new Zumba class with popular instructor Heather Efland! Limber up with Cecily Lyle as she takes you thru a series of stretching and strengthening exercises designed to increase flexibility, range of motion, muscular strength, & improve balance while relaxing and reducing stress. Come and have fun with your preschooler and get fit at the same time with Meg Yoast's Zumbini class on Thursday mornings.

You won't want to miss our newest program – Paint Brush Party! Join us for an evening of painting and refreshments as you create your own work of art! It's a great opportunity to have some fun and is perfect for ALL skill levels.

Visit www.queenannescountyarts.com for our full class listing. You can register on our website or call the Arts Council at 410-758-2520. Classes are held at the Queen Anne's County Centre for the Arts, 206 S. Commerce Street, Centreville, MD 21617 unless otherwise noted.


Teen Writers:
September 15 / October 13 / November 10 / December 1, 2014

Starts at 6 p.m. - For grades 6-12. Creative writing workshop featuring your choice of poetry, short fiction, and creative non-fiction. We'll do free writing and specific prompts. Free. No registration required. Kent Island Library, 200 Library Circle, Stevensville, MD.


HARRIS MARINE GROUP CELEBRATES 10TH ANNIVERSARY:
Posted Winter, 2013

Robin Harris is proud to announce her tenth anniversary as a premier marine finance services provider to dealers in the Mid-Atlantic states. The Harris Group was formed initially to provide modest sized boat dealers with a highly experienced and effective finance outsource facility. Harris then branched out to include direct public financing, including brokerage and private sales as well as a refinancing resource for all of her existing and future clients. Harris Tag & Title is an important part of the Harris Group and is a licensed Maryland MVA Tag and Title Service

To mark the 10th Anniversary additional experienced staff have been added and Harris has expanding her territory to include the entire East Coast and will continue to work with select dealers as their finance department and deal with select brokers and with the general boating public. Harris, a long time member of the National Marine Bankers Association, the American Vessel Documentation Association and, more recently, an MRAA Partner Member, provides a comprehensive menu of financing and associated services such as lien perfection, state titling, USCG documentation, marine insurance and buyer's brokers expertise and skills.

The Harris Marine Group consists of Harris Marine Financing, Inc including T/A Harris Tag and Title and Harris Marine Insurance, LLC and their associated operations who, together, provide complete marine finance and licensing services in furtherance of marine dealer operations and of the marine industry as a whole. Robin Harris is an Elected Vice President of the Marine Trades Association of Maryland for the Eastern Shore and, through her MTAM Partnership, supports boaters, boater programs and dealers throughout the County.


Kent Island Farmers Market:
Thursdays, 2014

Kent Island Farmers Market - Every Thursday from 3:30 PM - 6:30 PM at Christ Church, 830 Romancoke Rd, Stevensville.

We are a producer only market featuring raw milk artisan cheeses, yogurt made with local Maple and honey, sustainable wild caught seafood, local wheat artisan breads, grass fed beef, local heirloom fruits & vegetables and produced by farmers from the Chesapeake Bay region.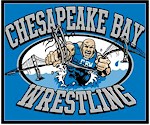 Chesapeake Bay Wrestling is now accepting registrations for the 2013-2014 season. Registration period is through October 31st. Late registrations will be accepted through November 17th, but will incur an additional fee.

Boys and girls, ages 4 to 15, are encouraged to sign up and participate in the world's oldest sport. The season begins in November and runs through February. The cost is $135 and includes three practices a week and weekend competition in the Anne Arundel Wrestling League.

Two Question & Answer meetings are scheduled at the Kent Island public library. The dates are Monday, September 17th and Wednesday, October 17th. Both are 7 - 8 PM.


Taylor's Fresh Organics Delivers:
Spring / Summer 2014

Our local family farm is dedicated to providing healthy, organic, real vegetables and fruits for your family - while building a sustainable future together with our community. We are a certified organic fifth generation Eastern Shore farm. Get 20 weeks of locally grown produce, starting mid-May at $25 a week full share or $13.75 a week half share.
Call Madelin Berger at 443-515-0323 for farm-fresh, locally grown produce delivered every week, all season long and visit us online at: www.taylorsfreshorganics.com


1st Alert CPR Training:
Ongoing in 2014

1st Alert CPR Training located near Easton, MD We are career firemen/EMT's that know the importance of good training. As American Heart Association instructors we believe that everyone can benefit from CPR and first aid training. 2-year certifications and we can come to you or classes in the Preston area. Call Jay 443-496-2464 or Email 1stalertcpr@comcast.net for more information.

Tuesday Evenings - Harmony On The Bay:
Tuesday Evenings in 2014

Harmony on the Bay is a Sweet Adeline Chorus. New members are welcome to learn and sing popular tunes in four-part harmony. Join us on Tuesday evenings at 7:15pm, Centreville United Methodist Church in Centreville, 608 Church Hill Road (Rt. 213) For more information call Claudia 410-924-0013 or Joanne 410-763-7920.


The Vipers have arrived on the Eastern Shore!!:
Upcoming 2014 Season

CBC/Island Elite All Stars are now Vipers Cheer & Dance!! Check out our Website for information on our Summer Camps, Tryout Dates, and Open Gym! http://www.viperallstars.com/index.php


RESET Program:
Ongoing in 2014

Our youth and young adults are being offered a drug and alcohol educational experience to change their behavior and attitudes. The RESET program is an alternative sentencing option for the judicial system. Parents may also enroll their teenagers without an arrest taking place allowing RESET as an early intervention.
RESET serves 14 to 24 year olds who have fallen victim to drug and alcohol use or are "at risk". The program serves as an alternative sentencing option or condition of probation by the Courts. RESET is an early intervention education program involving many agencies, volunteers, professionals and facilities. The program serves the upper shore counties.

The program is presented on three Friday nights and one Saturday night, utilizing the Queen Anne's County Sheriff's Office, Chester River Hospital, Queen Anne's Circuit Courthouse and the Queen Anne's County Detention Center. Classes begin promptly at 5:45 pm and end at 9:00 pm. The next classes begin May 20th and conclude on June 3rd.

The September class will begin in Kent County at the 911 Center and then utilize the normal locations for conclusion of the program.


Adult Home Bible Study:
Ongoing in 2014

Adult Home Bible Study forming soon on Kent Island. Call 443-249-3534 for more information. Thoroughly Christian (not a cult), just honest Bible Study for beginners through scholars alike. Come check out God's Word!


Chesapeake Voyagers, Inc. Seeks Board of Directors Members:
Ongoing in 2014

Chesapeake Voyagers, Inc. (CVI) seeks volunteers to serve on its Board of Directors. Board members must live in the mid-shore region and have an interest in mental health. Preference is given to applicants who are receiving or have received mental health services. The Board of Directors, composed of both consumers of mental health services and other residents of the region having a professional or personal interest in mental health, is responsible for the governance of the organization.

CVI, a non-profit organization (501 (c)(3) pending), advocates for and supports consumers of mental health services in the mid-shore region. It provides peer support through formal programs and informal group and individual interaction at its wellness and recovery centers in the mid-shore region.
To apply for appointment to the Board of Directors, please send a letter of interest and a resume or bio to Sheila Tolliver, President, Chesapeake Voyagers, Inc., 342-C North Aurora Street, Easton, MD 21601 by June 6, 2010 (or email to sheilatolliver@gmail.com).


Queen Anne's County RESET Program:
Ongoing in 2014

Queen Anne's County RESET Program offers parents an opportunity to enroll their children who are "at risk" of becoming involved or who are involved with alcohol and minor drug use. The RESET Program mission is to change attitudes and behaviors through education. RESET serves parents, Courts, Juvenile Services, Teen Court, Board of Education, Health Department and the State's Attorney's Office in providing an intervention education for those who have been found/suspected of being involved in drug and alcohol related incidents. RESET conducts four classes (3 Friday nights and one Saturday night) providing education of short term and long term effects involving alcohol, marijuana, cocaine, heroin, ecstasy and prescription medication as well as informing the students how these drugs effect the family and the community. A visit to the Chester River Hospital educates our students learn what occurrs from accident scene to shock trauma and how drugs and alcohol may interfere with treatment. A visit to the Circuit Courtroom allows our students to learn the laws and penalties involving drugs and alcohol from State's Attorney Lance Richardson and Agent Broughton from Parole and Probation. Guest speakers also share personal experiences to provide our students with "real life" experiences from community members. A tour of the Queen Anne's County Detention Center allows our students to understand how their lifes will change and hear the details of prison life from the inmates. RESET involves homework and 100% involvement by the student. Student fee: $130. Classes are from 5:45 pm until 9:00 pm. For more information: Terry Ober 443-995-5367. Classes are conducted quarterly or as needed.


Discovery Toys are available through Barbara Thomas of Stevensville, MD:
Ongoing in 2014

Discovery Toys has offered quality educational toys and products for over 30 years, promoting learning through play. Play is the way children learn in their early years and all of the toys are designed to promote learning and development in infants through elementary school aged children. Host a party and earn free products or order online 24 hours a day at www.discoverytoyslink.com/barbthomas. Discovery Toys offers great fundraising programs, especially for businesses that need toys - daycare centers, nurseries, preschools etc. Contact Barbara for more details - barbthomas@atlanticbb.net. This is also a great opportunity to make additional income, earn money while promoting education and learning. Let me know if you would be interested in doing what I do!


Studio 180 Dance Classes:
Ongoing in 2014

Studio 180 Dance is starting the New Year with a new semester of classes for all ages, 2-adult. To view our schedule, please visit us at www.studio180dance.com. The Winter/Spring 2009 schedule is posted under classes, spring schedule. Register today to get ready for our recital in June!

Among our newest classes are:
Zumba, a latin rhythm dance exercise class for adults, Wednesdays 7-8pm and Saturday 10-11am
Pre HipHop ages 4-6, Saturday, 10-10:30am
Pre Lyrical ages 4-6, Saturday, 10:30-11am
Hip Hop 1a ages 7-11, Saturday 2-2:45pm
Modern 1a ages 7-11, Saturday 2:45-3:30pm

You may purchase a 10 class card for all classes except aerial for $180 or a 15 class card for $270. Aerial class cards are $375 for 15 classes.

For more information please visit our website at www.studio180dance.com or call us today at 410.268.5299.

Band Members Needed!
Ongoing in 2014

The Kent Island Community Band is currently looking for new members. We are looking for musicians who play trombone, euphonium, tuba and percussion, but all concert band instruments are welcomed. We rehearse on Tuesday evenings from 7pm to 8:30pm in the band room of the Stevensville Middle School, 610 Main Street, Stevensville, MD 21666. For more information, visit www.kicb.org or call Dee Dee Miller at 443-995-2297.


"Pride of the Bay Pirate Chorus:"
Ongoing in 2014


Under the direction of Tom Sterling, our local chorus includes members from all over the Eastern Shore and from other towns over the Bay Bridge.

The chorus meets every Wednesday night at 6:30 at the Cadby Theatre in the Humanities Building at Chesapeake College in Wye Mills, Maryland.

For more information please call Jack Walsh at (443) 262-9449


Sign Language Classes Offered
Ongoing in 2014

Kids Can Sign is offering sign language classes for children at the Xtreme Bounce Zone in Millersville. Classes are geared toward Babies (ages 1-24 months) and their caregivers as well as Toddlers (ages 2-4 years). Discover the many benefits of using American Sign Language (ASL) with children in a fun and relaxed environment. Signing provides pre-verbal children a way to communicate, helping to avoid frustration. It increases fine motor skills, verbal skills and literacy skills. Most of all, signing is a fun way to spend time with your child. Call today to find out more. 410-421-5843


"I Love Someone With Lymphoma" - Supporting Sarah Meyers:
Date: Ongoing in 2014

Please help local resident Sarah Meyers!
To donate directly please send to:
Sarah Meyers Fund
P.O. Box 224
Chester, MD 21619
Thanks to everyone in the community for helping out!
-Kent Island Online


CONFLICT HAPPENS:
Ongoing in 2014

Community Mediation Upper Shore can help with free, confidential mediation services in Queen Anne's, Kent and Cecil counties. Call 410-810-9188 or E-mail
cvcms@verizon.net
for more information.

"Ride Share to DC"
Ongoing in 2014

Anyone interested in sharing a ride to work from Kent Island to Washington, DC on a daily basis? Share gas and expenses and we can use the commuter two-man express lanes. I presently work in Anacostia, Bolling AFB, Washington, DC. If interested, please call 703-643-7073.